The heart of Philadelphia's Italian Market was uncharacteristically quiet. Fine dining restaurants in New York, San Francisco and the nation's capital had closed for the day. Grocery stores, food trucks, coffee shops, diners and taco joints in places like Chicago, Los Angeles and Boston all had their shutters pulled down.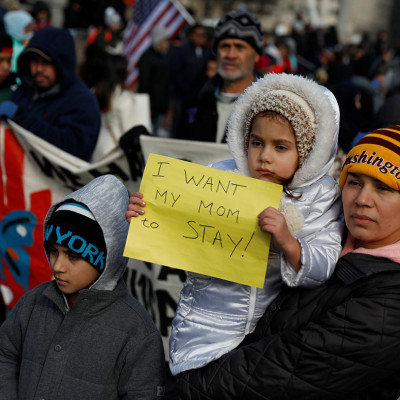 Immigrants around the US stayed away from work and school on Thursday (16 February) to demonstrate how important they are to American society and its economy. Many businesses closed in solidarity, in a nationwide protest called A Day Without Immigrants – a campaign to highlight the vital role that emigres play in American society, prompted by US President Donald Trump's stringent immigration policies.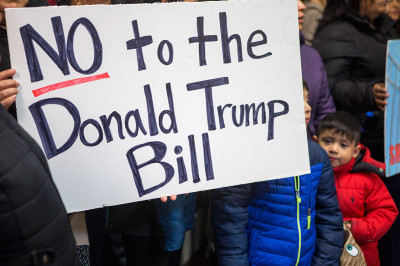 The protests were a reaction to Trump's plans to step up deportations, build a wall at the Mexican border and his executive order, which was put on hold by federal courts, that temporarily banned people from travelling to the United States from seven Muslim-majority countries. Immigrant rights' groups expressed alarm after federal raids last week in which more than 680 undocumented people were arrested.
Sympathy marches, rallies and protests were also held in North Carolina, Austin, Raleigh and Chicago, showing solidarity with those on strike.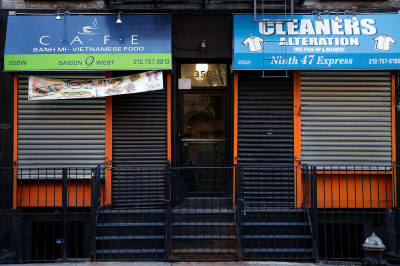 Hessel Duarte, a 17-year-old native of Honduras who lives in Austin, Texas, with his family skipped class at his high school to take part in one of several rallies held around the country. Speaking to the Associated Press, he said: "I fear every day whether I am going to make it back home. I don't know if my mom will make it home." Duarte explained he arrived in the US aged five to escape gang violence.
Organisers appealed to immigrants from all walks of life to take part, but the effects were felt most strongly in the restaurant industry, which has long been a first step up the economic ladder for newcomers to America with its many jobs for cooks, dishwashers, waiters and waitresses. Restaurant owners with immigrant roots of their own were among those acting in solidarity with workers.
It was unclear how many people participated in the strike and the protests, but in many cities, the protests were disruptive. More actions are being planned for 1 May — known as May Day, the internationally recognised holiday honouring workers.