Two AFP photographers are documenting life on each side of the US-Mexico border. Jim Watson is travelling along the US side of the border, while his colleague Guillermo Arias is making the same journey on the Mexican side. IBTimes UK presents photos from the first four days of their travels, from San Diego to Nogales.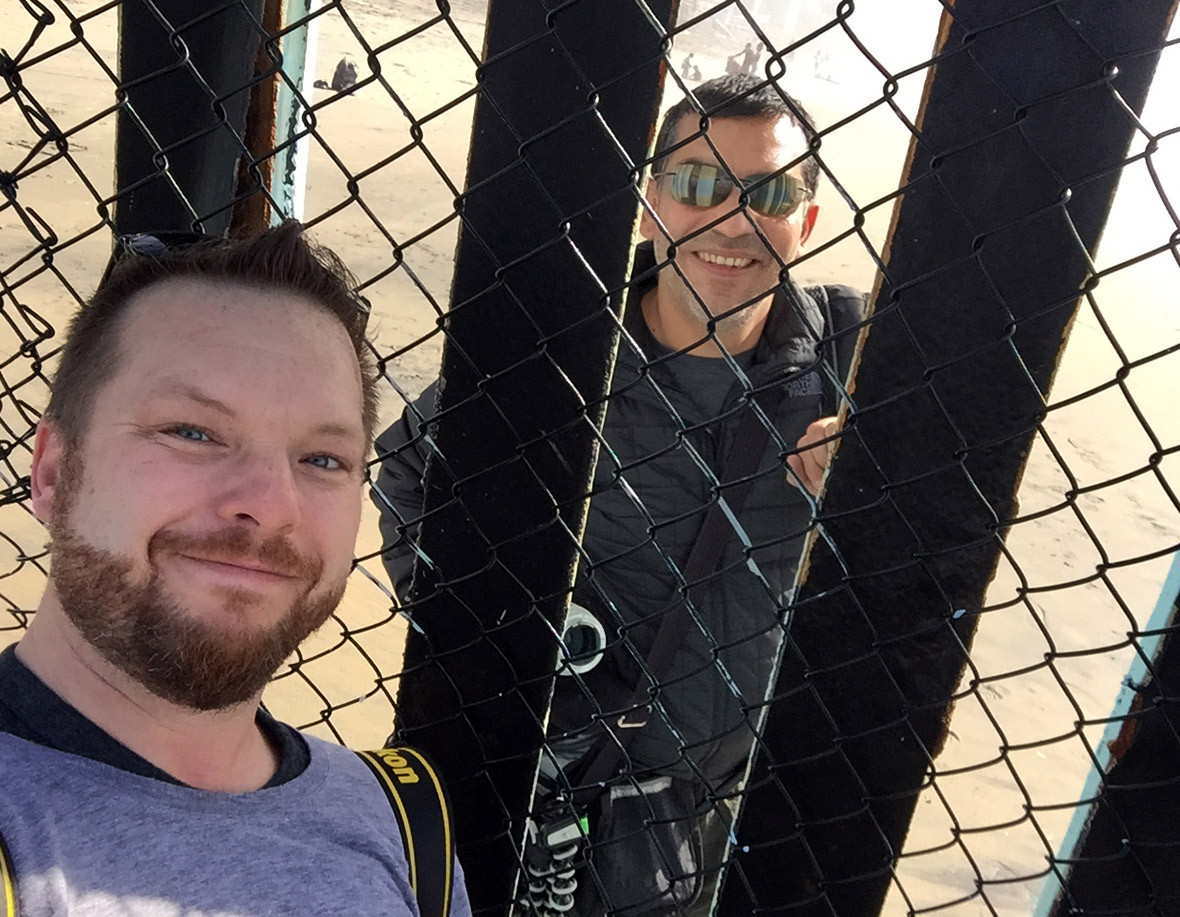 US President Donald Trump has ordered the construction of a multibillion-dollar "great wall" along the roughly 2,000-mile (3,200km) US-Mexico border, a project that could cost as much as $21.6 billion (£17.4bn), and take more than three years to construct. About one-third of the length of the border is already fortified with tall fencing.
San Diego used to be the busiest corridor for illegal immigration until the mid-1990s, when a surge in agents and fencing pushed traffic to Arizona. The city has one of the most fortified stretches of border, with razor wire atop much of its fencing with Mexico.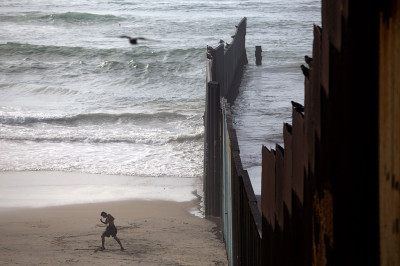 The United States does not have a way to measure how well fencing works to deter illegal crossings from Mexico, according to a report released by Congress' main watchdog. Border Patrol leaders have struggled to say with any degree of precision how well fences work, in part because it's unknown how many people get away. Another unknown is the extent to which fences or other factors such as the number of agents explain why people are caught.
Few people dispute that fences contributed to a sharp drop in crossings in cities like San Diego and El Paso, Texas, where people can easily blend in once they enter the country. However, holes are often cut into fences in isolated areas. Some 9,287 breaches were reported in pedestrian fencing from 2010 to 2015. Agents said crossers have built ramps to drive over fences in Arizona and have burrowed beneath them.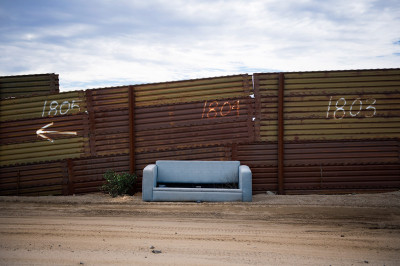 Border patrol officials have noticed a trend of Central American migrants turning themselves into US officials when they cross overland from Mexico in the hope that they may stay on in the United States. Ruben Garcia, the director of Annunciation House, a Roman Catholic charity in El Paso, Texas, that gives shelter to migrant families, told Reuters no border wall will stop this. "All the border walls are not going to stop people walking right into ports of entry and turning themselves in so I'm not sure," he said.
Because most of the families are from Central America, they cannot immediately be turned around and sent back to Mexico. A Reuters review of US Customs and Border Patrol data shows an accelerating trend of Central American families who hand themselves in at the border and are released while awaiting deportation or a decision on an asylum request. In the last three months of 2016, the number of people - almost all of them families and children - who handed themselves in to agents along the U.S.-Mexican border rose by a quarter versus the same period the year before, CBP data shows. Agents apprehended a total of 136,670 people crossing the Mexican border, the highest number since 2008, and 48 percent of those were unaccompanied children or families with children.