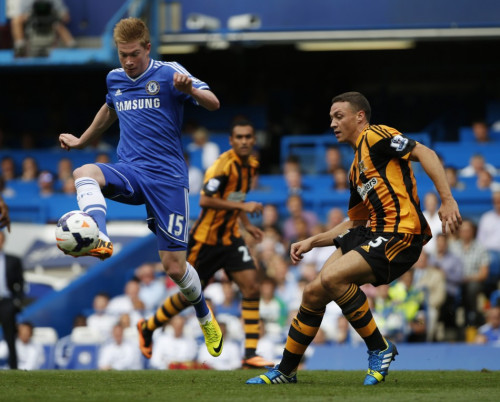 The best rumour of the day
Chelsea midfielder Kevin De Bruyne looks set for a move to Wolfsburg after appearing just twice from the start in the Premier League this season.
The Blues signed the Belgian international from Genk two years ago for £6.7m but it appears that the Germans will now pay as much as £18m for the 22-year-old.
Jose Mourinho's had initially tried their luck by demanding £25m off the German side but they were not for budging.
Athletico Madrid have also shown an interest in the Belgian.
The worst rumour of the day
As Tottenham's Jermain Defoe completes his move to Toronto, Queens Park Rangers boss Harry Redknapp was keen on a last-minute loan move for the striker.
Former Spurs manager Redknapp hoped to lure the 31-year-old to Loftus Road before he moved to Canada on a four year contract.
Obtaining Defoe would have been a dream scenario for Redknapp who is in desperate need for someone to spearhead his QPR team as the championship side pushes for automatic promotion.
Tweet of the day
Deals of the day
Today has been a very quiet day in the transfer window with only a handful of minor deals completed.
Jermain Defoe's move to Toronto FC is the most high profile deal of the day, with his move from Tottenham Hotspur expected to go through on 28 February.
Ashley Barnes will leave Brighton for Burnley, Yeovil's Paddy Madden heads to Scunthorpe alongside Doncaster's David Syers.
Meanwhile, the country's top clubs seem to be biding their time.