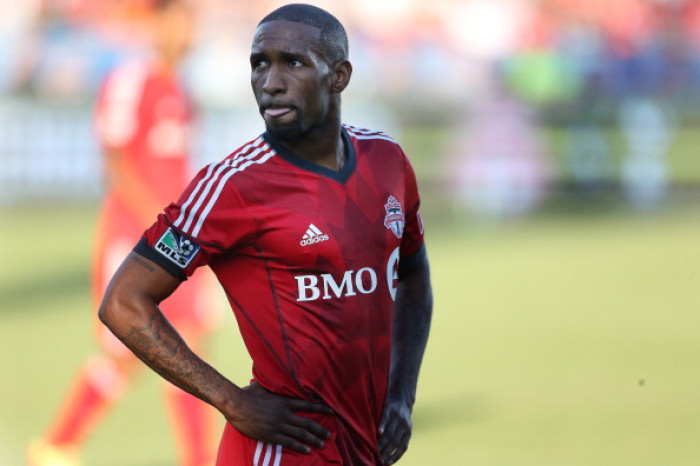 FC Toronto forward Jermain Defoe will have to wait until January to sign for Queens Park Rangers and reunite with Harry Redknapp after his move back to the Premier League fell through.
Redknapp signed Defoe at Portsmouth and Tottenham Hotspur and wanted to bring the England striker to Loftus Road too.
But the move became problematic and failed, meaning the 31-year-old will have to wait until January to join the west London club.
Speaking to Sky Sports, QPR chairman Tony Fernandes suggested the deal be rekindled in the winter window.
"There is a will to do something. Whether the Americans are prepared to release him now...We have known Jermain for some time, Fernandes said.
"They [Toronto] are in their playoff season now. If it's not now then probably something in January will happen."
Meanwhile, Redknapp told BBC Radio 5Live: "We have got Sandro from Tottenham. We tried to get one or two others and made a big effort to get Jermain Defoe. He wanted to come home but there was no way Toronto would release him before their play-offs. We also wanted Fabio Borini but his wage demands were way out of our league.
Niko Kranjcar has also moved back to QPR from Dynamo Kyiv, making it the fourth time he has linked up with Redknapp after playing under him at Portsmouth, Tottenham and at Loftus Road last season.