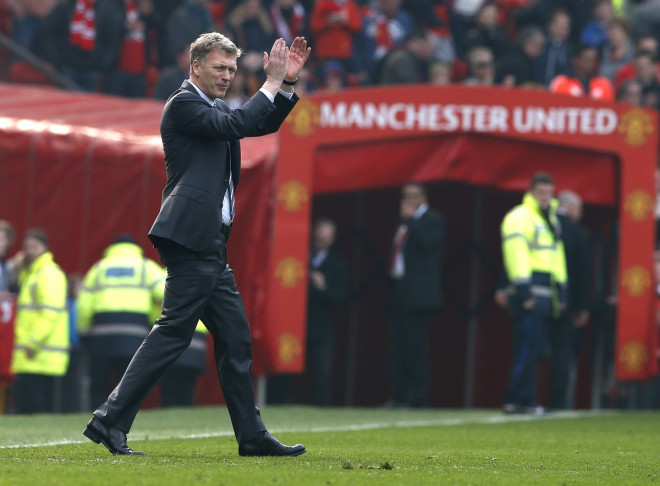 Manchester United manager David Moyes will use Shinji Kagawa in his side's quarter final clash with Bayern Munich but admits his options elsewhere have been limited.
The Bundesliga champions travel to Old Trafford for the first leg of their last eight clash on Tuesday where United will be without first choice left back Patrice Evra, who is suspended.
Rafael da Silva, who was to be handed the job of shackling Bayern's Franck Ribery, is also a doubt after suffering a thigh strain in Saturday's 4-1 win over Aston Villa.
Kagawa shone in his side's weekend victory and given his prior experience in games against Bayern many have called for the 24-year-old's inclusion in the starting XI, something Moyes will consider.
"We have defensive issues, undoubtedly," Moyes told a press conference, the club's official website reports. "But I won't be giving out my team today, certainly not to Bayern or you either, as everybody is well aware we will have to make one or two changes.
"Shinji is a really important player to us. We like him a lot and he gives us something different. He's certainly in our thoughts for tomorrow night's game."
Kagawa was integral to Borussia Dortmund's double success in the 2011/12 campaign under Jurgen Klopp and scored and assisted a goal in his final appearance for the club against the Bavarian giants in the final of the German Cup.
United's miserable domestic campaign sees them enter tomorrow's contest as unequivocal underdogs. Their 100 per cent record at Old Trafford in European competition this season has suggested Moyes will instruct his side to try and take something from tomorrow's first leg but the Scot has suggested his side must exercise caution in both ties.
"It's an obvious thing to say but it's a two-legged tie and we have to make sure both games are important," Moyes continued.
"We're mindful we want to go to Germany with every opportunity to go through so there's always a bit of caution in the first leg. But we'd love to go to Germany with a win under our belts because it would set us up nicely.
"Bayern were a very good side last year and won the Champions League. They had a good team and have looked to add to that again this season. They have a new manager and we congratulate them on winning the Bundesliga.
"They are probably the side most people have looked to recently but we have to get a good result to take to Germany and we will try to do that."