The Hong Kong Special Administrative Region (SAR) government has suspended the sale of live poultry after the Food and Environmental Hygiene Department (FEHD) detected H7N9 avian influenza virus in a sample of faecal droppings of live poultry during a routine check. The sample was collected from a poultry stall in Yan Oi Market in Tuen Mun on 16 May, which tested positive for the bird flu virus on 4 June.
The Agriculture, Fisheries and Conservation Department (AFCD) will declare the live poultry stalls at the Yan Oi Market "an infected place down for thorough disinfection and cleansing", according to a statement from the food and environmental hygiene department.
The routine surveillance is commissioned by the food and hygiene department and is conducted by the University of Hong Kong, the statement said. A spokesman for the department said samples from two poultry stalls in Yan Oi Market tested positive for the H7N9 virus, but samples from other stalls did not.
"The affected stall sells live poultry, including live chickens and pigeons. The FEHD, upon receiving the test result, has immediately conducted thorough cleansing and disinfection at the two stalls and is tracing the source of the poultry," the spokesman added.
The food and hygiene department further said trading of live poultry will remain suspended until it completes follow-up investigations to trace the source of the virus. The department has also suspended supply of chickens from local farms and import of chickens from other countries.
An inspection of all local chicken farms will be conducted by the agriculture, fisheries and conservation department. They will collect samples for testing in order to make sure that none of the local farms or chickens have been infected, the statement said. The department has requested all poultry farmers to immediately report any abnormalities in their farm and to comply with the biosecurity measures. The World Organisation for Animal Health will be notified about the incident.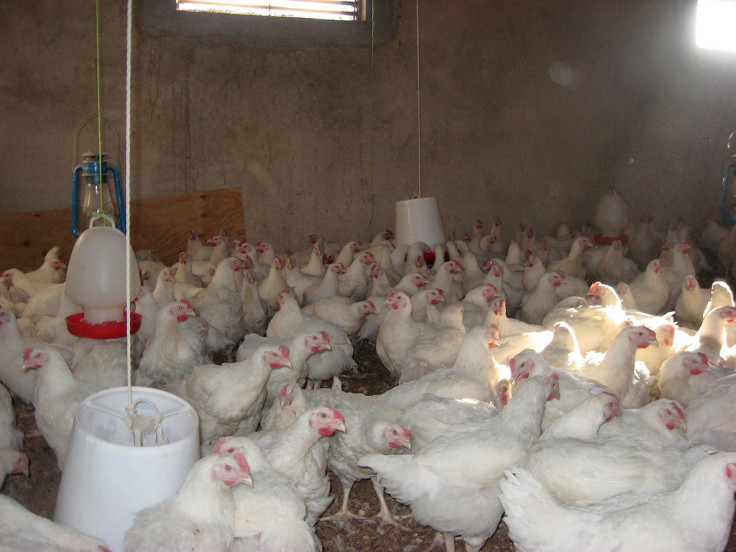 As part of the routine check, a total of 300 faecal and drinking samples are collected every month from 30 venues, including 25 live poultry stalls at FEHD markets and five licensed fresh provision shops with endorsement to sell live poultry, for testing of bird flu virus.
The spokesman said the government will "remain vigilant and implement diligently a series of risk management measures to safeguard public health and hygiene".