If Tottenham Hotspur have any ambition of fulfilling their potential and claiming silverware either side of moving into their new £700m stadium, then manager Mauricio Pochettino needs to make one, if not two, major additions to his squad during the summer. But the Argentine boss need not go pleading to chairman Daniel Levy for funds to add marque names to his squad, but instead incorporate far more valuable assets ahead of next season.
Self-confidence is a characteristic which Spurs have been notably devoid of, exclusively during their European campaign this season. And following their Champions League exit at the group stage they suffered the ignominy of being dumped out of the Europa League in the last 32 by lowly Gent, who weathered a belated storm from the home side which had threatened to cause a fine second half comeback.
Some calamitous Belgian defending allowed Christian Eriksen to give the hosts the lead and square the tie on aggregate but the opening goal initially acted as a false dawn. Harry Kane nodded Brecht Dejaegere's header across the box into his own net, before Tottenham felt that sinking feeling again as Dele Alli was sent off for a shocking challenge on the Gent midfielder. It left the home side a man down and needing two to progress, amid a campaign which is already 36 matches old.
Victor Wanyama whipped a beauty into the top corner after the hour mark as the numerical advantage appeared to be insignificant. Wave after wave of Tottenham attacks did follow, but thanks to Alli's dismissal the 1984 winners eventually ran out of gas. Jérémy Perbet nudged Gent into the last 16 with a sucker-punch goal on the break.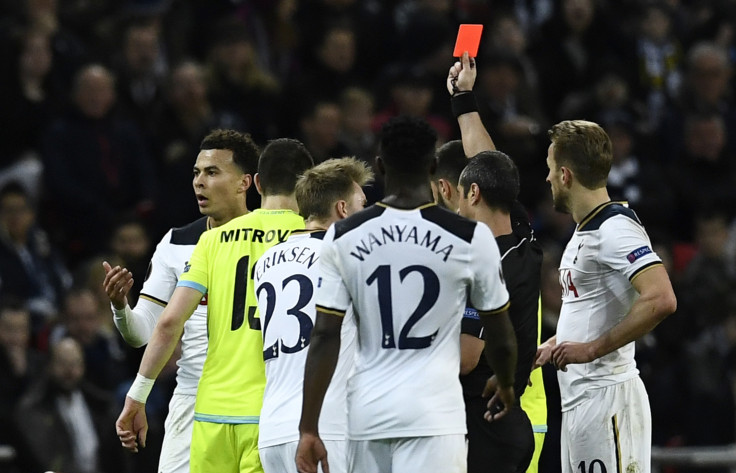 That the red mist descended upon Alli is no surprise, given both his run of form which often breeds acts of frustration and a temperament which regularly threatens to boil over. In Europe last season he kicked Fiorentina's Nenad Tomovic, before he punched West Bromwich Albion's Claudio Yacob. An inability to stay level-headed was not just an issue with Alli, with several players becoming frustrated by some questionable gamesmanship from the visitors. Pochettino's players must accept this is life at the top end of the sport.
If Pochettino does not move to quickly nip such behaviour in the bud then Alli will cost Tottenham bigger games than a Europa League knockout tie. The right approach can see the 20-year-old's youthful exuberance become diluted, much in the same way it has with Wayne Rooney, but it remains a cause for concern.
But looking forward, arguably the biggest issue facing Pochettino is the team's Wembley blues. Not since beating Leicester City in the 1999 League Cup final courtesy of Alan Neilson's injury-time header have Tottenham won a genuinely competitive game inside 90 minutes at Wembley. Victory over CSKA Moscow in December might have ended a run of six straight defeats, but it came after the club had already been knocked out of Europe's premier club competition, while the 2008 League Cup final win over Chelsea via Jonathan Woodgate's header occurred in extra-time - a win which delivered the most recent of the club's three major trophies won in the last 33 years.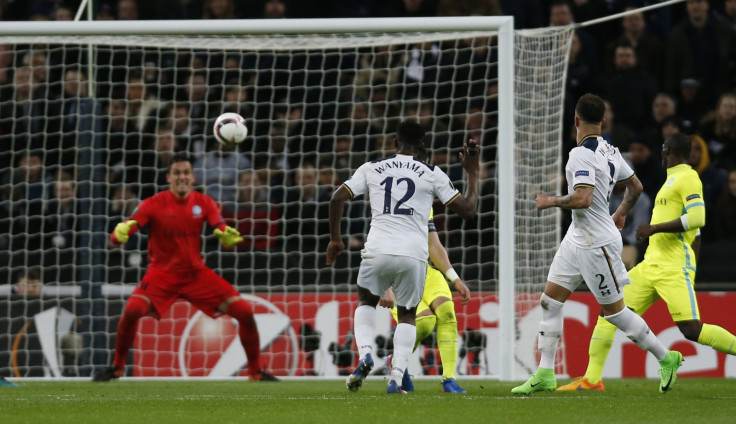 From next season, as White Hart Lane is knocked down ahead of the move into their new stadium, Tottenham are expected to make their stay at Wembley a permanent arrangement. They have until March to confirm they will share the ground with the senior England team in a deal which has been in the offing for some months. But a modus vivdendi which will cost an estimated £15m has the prospect of being a hindrance rather than a help with Tottenham currently unable to harness their vast surroundings and use them to their advantage.
The home of English football hardly represents unfamiliar surroundings for Pochettino's side but they have become all too accustomed to failure. Since Neilsen popped up to beat the Foxes 18 years ago Manchester United, Portsmouth, Chelsea twice, Monaco, Bayer Leverkusen and now Gent have subdued Spurs. Even pre-season friendlies against Barcelona and Celtic during the same period ended without a win.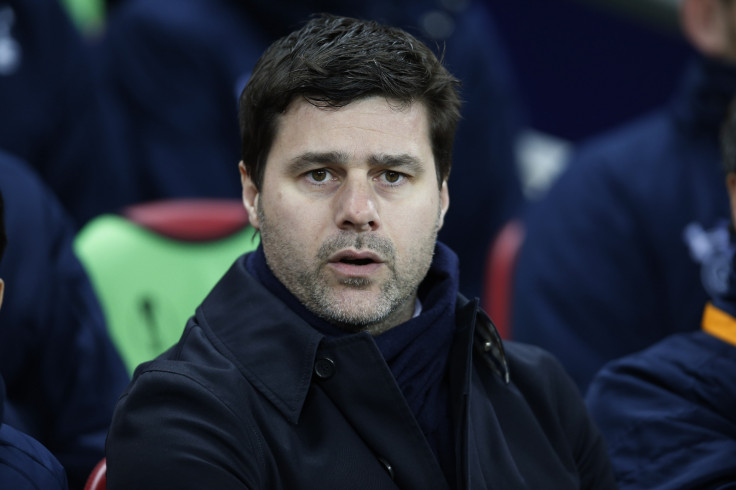 Such a run is a reflection of Tottenham's reputation in the English game. Entertaining and exciting seasons are never without a 'Spursy' performance which undermines their progress. The collapse from 2-0 down at Stamford Bridge which handed the title to Leicester last May only worked to add to the legend.
Though Hull City's Harry Maguire, Kevin Gameiro of Atletico Madrid and United misfit Anthony Martial have all been linked with moves to Tottenham, Pochettino, whose managerial trophy cabinet is beginning to gather dust, would be well advised to supplement his squad with the belief and discipline - particularly in the case of Alli - to perform on the big stage. Their hopes of adding silverware to their rapid improvement rests on it.