Delhi Rape: Man Arrested After Police Bribed Victim's Family with £24 to Keep Quiet
A 25-year-old man accused of the brutal rape of a small girl in the Indian capital of New Delhi has been arrested in the neighbouring state of Bihar. Identified as Manoj Kumar, he is accused of keeping a five-year-old girl hostage for two days and repeatedly raping her.
Doctors found parts of a bottle and a candle inside the young girl's body; her genitals had been mutilated.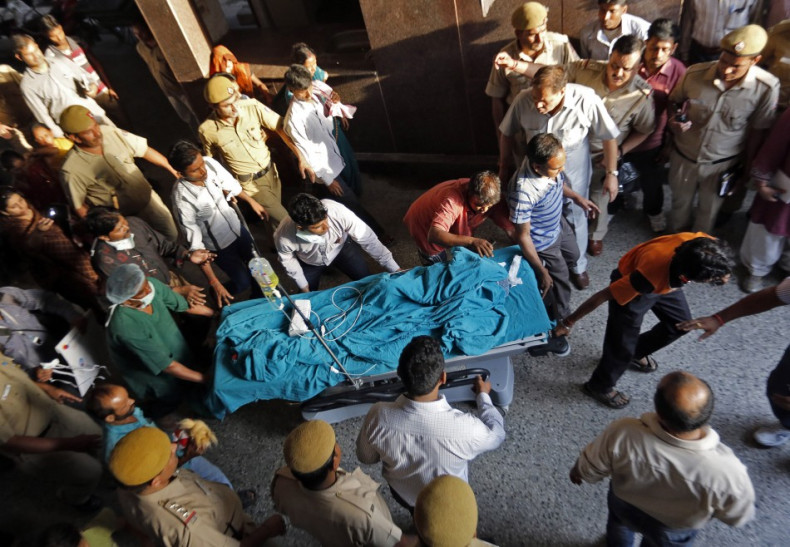 Reports from Indian media sources indicate the accused worked is a daily labourer in Delhi and fled the capital to return home to Bihar, on Friday 19 April. He was tracked down after police located him via radio signals from his mobile phone.
He has been charged with rape, kidnap and attempted murder, as well as crimes under the Protection of Children from Sexual Offences (POSCO) Act of 2012. The gruesome incident began on 15 April, when Kumar allegedly lured the young girl from her home.
Police Brutality and Callousness
Meanwhile, the young girl's parents have revealed shocking tales of woe at the hands of police officials. They claim local policemen refused to take any action when they filed their complaint and even bribed them with Rs 2,000 (roughly £24) not to take any official action.
"We went to the police to register an FIR (First Information Report) but they refused. They never tried to find her, and instead drove us away," the victim's father explained, adding, "The police told us that we should not highlight the issue in the media and gave us Rs 2,000 as kharcha-pani (for expenses and refreshment)."
The police are also said to have told the father to "thank god that his daughter was alive" and be happy with that.
Serious but Stable
The young girl is now being treated by doctors at the All India Institute of Medical Sciences (AIIMS). Her condition is reported as "serious but stable", with the next 24 hours critical to her chances of recovery.
The young girl is fighting major infection due to the foreign objects inserted in to her body and that infection is believed to be spreading. The child also suffered injuries to her neck and chest wall.
Indian President's Statement
The President of the Indian Republic released a statement on Saturday, stating he was "shocked and anguished" at the incident. Pranab Mukherjee's statement read: "As a society, we must introspect at the erosion of values and our repeated failure to ensure the security of our women and children. We must identify the causes and find solutions for such criminal depravity in our midst."