Billionaire investor Carl Icahn is open to forming a joint bid alongside private equity firm Blackstone Group to purchase a majority stake in computer company Dell.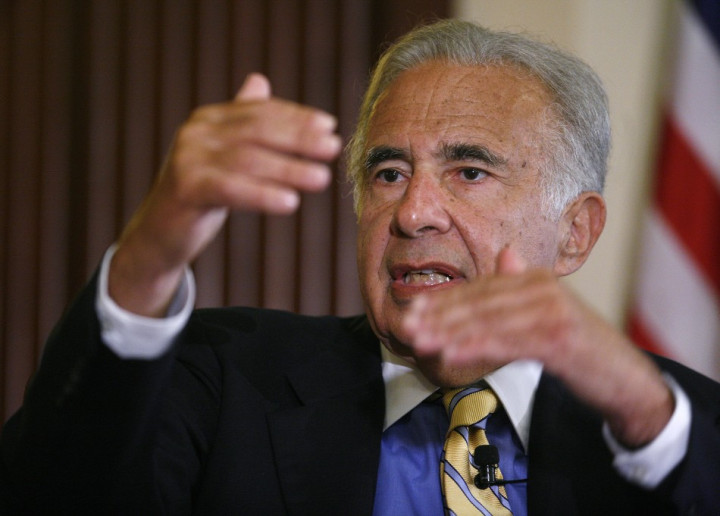 According to a report from Reuters, Icahn said that he is in preliminary talks with Blackstone about forming a partnership after both Icahn and Blackstone made separate offers to takeover Dell.
Icahn's original offer would see the billionaire pay shareholders $15 (£9.87) per share for a 58 percent control of the company. Blackstone on the other hand was offering $14.25 per share for the entirety of Dell.
The two alternative offers arose following a "go-shop" period that was triggered by company founder Michael Dell and private equity firm Silver Lake Partners offering shareholders $13.65 per share to take Dell private.
Icahn, who already owns a $1bn stake in Dell, said both his and Blackstone's offers were more attractive to shareholders as they would keep Dell publicly listed and allow shareholders to continue trading Dell stock.
Another Dell investor, Bill Nygren, co-manager of the Oakmark Fund, also said he was supportive of a deal that would keep Dell public. He said:
"Given the wide range of estimated values for Dell shares, if all else is nearly equal, we believe a proposal is superior if it allows investors who want to remain invested in Dell the opportunity to do so."
Southeastern Asset Management, the largest independent shareholder in Dell, said it was pleased about any offer that would allow Dell to continue public trading. Southeastern Asset Management has voiced opposition to the offer from Silver Lake and Michael Dell.
In a letter sent to Dell's board in February, as published by Nasdaq the company said:
"We retain and intend to avail ourselves of all options at our disposal to oppose the proposed transaction, including but not limited to a proxy fight, litigation claims and any available Delaware statutory appraisal rights."
Dell, which was founded by Michael Dell in 1984 when he was only 19-years-old, has seen its profits decline in recent years. In February, the company reported net income of $530 million, down 31 percent from the $927 million the company posted a year earlier.