As expected, Dell has confirmed interest from billionaire investor Carl Icahn and private equity firm BlackStone in the taking over the company, rivalling a bid to take the company private by co-founder Michael Dell.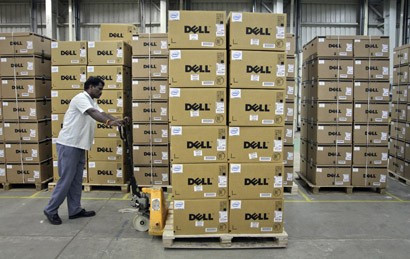 A special committee of the board of Dell has confirmed that the "go-shop" period triggered by Michael Dell and Silver Lake's proposal had ended with "two alternative acquisition proposals."
The committee, which is made up of four "independent and disinterested" directors, determined that both proposals could conceivably lead to superior offers to the original bid and were therefore worth exploring further.
The committee also reported that Michael Dell had confirmed his willingness to "explore in good faith the possibility of working with third parties regarding alternative acquisition proposals."
The press release also contains details of both Blackstone and Icahn offers.
Blackstone, whioch is the largest private-equity group in the world, submitted its alternative offer on 22 March, one day before the "go-shop" period expired.
It proposes to pay shareholders $14.25 per share, a significant premium on the $13.65 being offered by Michael Dell. Those wishing to remain as shareholders will be able to do so and receive shares valued in excess of $14.25, though there would be a cap on the number of these shares issued.
Financing
In relation to financing such a deal, Blackstone says it is working with Morgan Stanley bank as its lead debt financing source and says it has received a "highly confident" letter related to their ability to raise the required debt financing for this transaction.
Icahn's offer, which was also submitted the day before the deadline expired, includes purchasing $2bn of the firm's shares at $15 per share, and offering $2bn of cash equity financing.
Alex Mandl, chairman of the special committee, said:
"We are gratified by the success of our go-shop process that has yielded two alternative proposals with the potential to create additional value for Dell shareholders. We intend to work diligently with all three potential acquirers to ensure the best possible outcome for Dell shareholders, whichever transaction that may be."
No indication was given of how long the negotiations will take, though they are expected to last for several weeks.