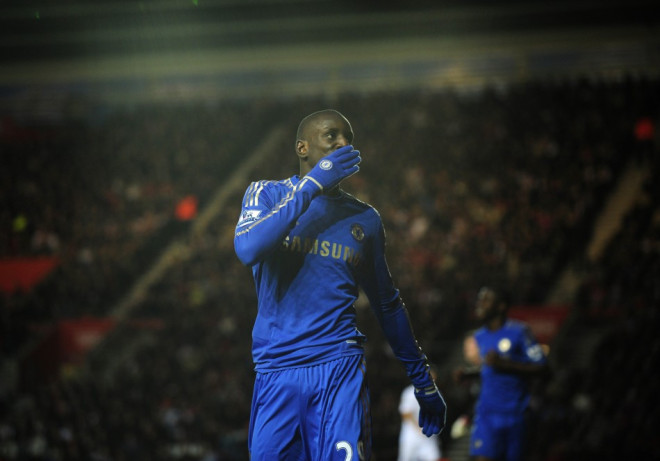 Chelsea striker Demba Ba has confirmed that he will leave the club this summer with a move to Serie A high on his list of priorities.
The Senegalese striker has been unable to establish himself at Stamford Bridge following his move from Newcastle United in January 2013. Following a prolific spell at St James' Park he has managed just 11 goals in west London and has been handed just two league starts this season.
With both Samuel Eto'o and Fernando Torres firmly ahead of him in the pecking order, the former Newcastle can man admits it is now time for him to move on.
"I miss the continuity," Ba told RMC. "I'm a footballer and I want to play. That is what I want for next season.
"My agent has spoken with the club and I am going to start discussing a contract for next season with other teams.
"I hope to be able to find the best solution possible. I'd like to stay in England, but I am also interested in other leagues.
"I'd like to try Serie A, but at the moment there is nothing concrete. There are some teams in Italy who play great football though."
The marginalised striker recently gave Chelsea fans a reminder of what he can offer the side with two late strikes in the 4-0 mauling of Tottenham Hotspur. With the Blues still in the hunt for a Premier League and Champions League double, Ba is hoping to bring an end to his Chelsea career is stunning fashion.
"That would be the best way to go out the door," Ba continued. "If I leave with at least the title or the Champions League that would be exceptional."
Chelsea could strengthen their lead at the top of the Premier League this weekend, with title rivals Manchester City and Liverpool facing tricky fixtures against Arsenal and Tottenham respectively.