Demi Lovato 'I like mugs' interview: Singer insists she was joking after cringe-worthy video goes viral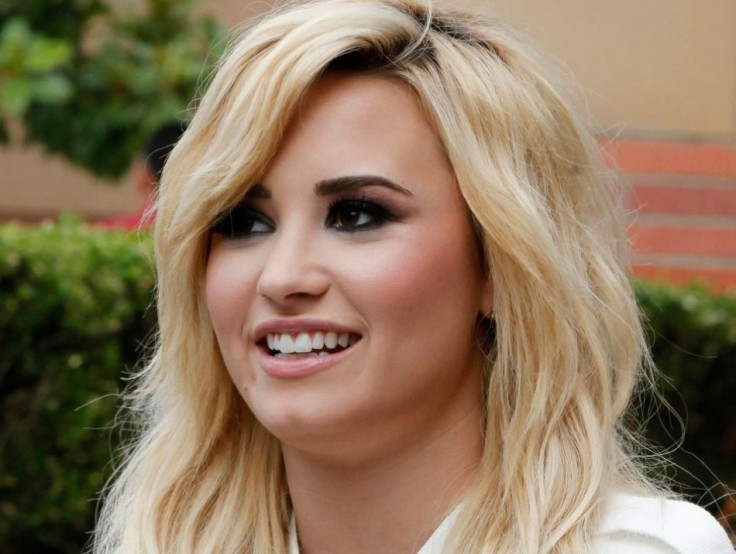 Pop superstar Demi Lovato has insisted that a interview, which has been branded her most embarrassing moment yet, was nothing but a joke.
During an interview with Energy Startalk she appeared to misunderstand the question when asked what her "favourite dish" is. Instead of reeling off a culinary choice she replied: "My favourite dish? I like mugs, because they're very comfortable in your hand and they hold hot things that you don't have to touch. So, you know, coffee or hot tea."
Without missing a beat, she gave a quick glance around, then flashed a cheeky grin for the camera. Within hours the clip went viral with some fans claiming that the mishap was cringe-worthy.
The 23-year-old singer later took to Twitter to try and clear up any confusion over her vocabulary. She told her 30.6m twitter followers: "For anybody who actually thinks I misunderstood the "favorite dish" question – you clearly don't get my sense of humor"
This is the second time in the past few days that one of Lovato's interviews has made headlines. Earlier in September, she casually dropped the bombshell that she may be bisexual during a pre-recorded appearance on Alan Carr's Chatty Man talk show to promote her latest single, Cool For The Summer.
When the host asked her whether the track was about lesbianism, she replied: "I'm not confirming and I'm definitely not denying."
Carr then continued probing: "Have you ever gone cool for the summer yourself?" to which a straight-faced Lovato said: "All of my songs are based on personal experiences. I don't think there is anything wrong with experimentation at all."
Adding fuel to the fire, Carr quipped: "The trouble is I experimented once and it stuck." to which the former Disney star responded: "Hey, I didn't say it didn't stick either."
© Copyright IBTimes 2023. All rights reserved.