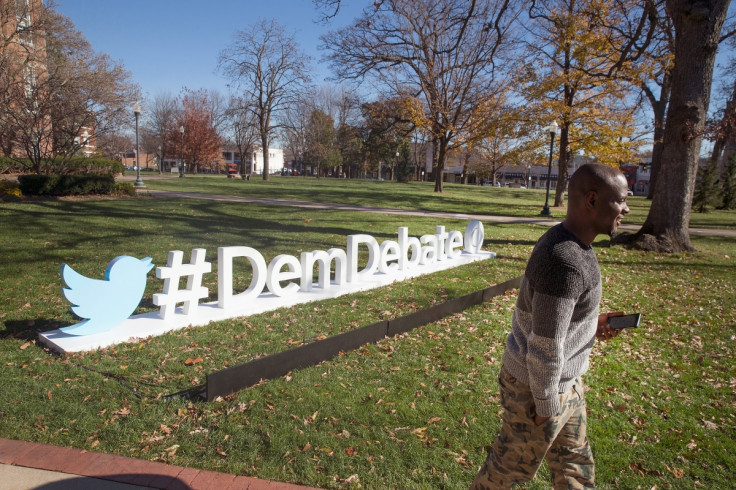 The second Democratic debate, which will be held at Drake University in Des Moines, Iowa, will air live on 14 November. Three candidates, Hillary Clinton, Bernie Sanders and Martin O'Malley, will face off during the CBS News/Des Moines Register-sponsored debate. Unlike with the Republican debates, there will not be an undercard debate.
This debate will be particularly crucial for former Maryland Governor O'Malley, who has trailed behind frontrunner Clinton and Vermont Senator Sanders. The latest New York Times/CBS News poll revealed O'Malley only garnered 5% support among Democratic primary voters. Meanwhile, Clinton maintains her lead with 52% to Sanders's 33%.
Time
The two-hour debate will begin broadcasting at 9pm EST/2am GMT. Candidates will have markedly more time to speak after two Democratic contenders, Lincoln Chaffee and Jim Webb, dropped out following the first debate. Each candidate will ultimately have enough speaking time equivalent to a stump speech. The smaller group of candidates will also make for a much more organised debate compared to the oft-overcrowded GOP debates.
According to CBS News, the candidates will not have opening statements, but will have 60 seconds for their closing statements. Each candidate will have 60 seconds to respond and 30 seconds for rebuttals.
Where
The debate will be hosted at Drake University in Des Moines, Iowa. The university has special significance as a repeated host of primary debates since 2007. According to Politico, Sheslow Auditorium, where the debate will happen, holds 775 seats and is listed on the National Register of Historic Places.
How to Watch
CBS News is sponsoring the debate along with the Des Moines Register and will broadcast it on several formats. It will air live on CBS News and stream online at http://www.cbsnews.com/live/. No cable subscription will be needed to watch the debate online. The debate will also be available on 600 affiliate stations and on the CBS News mobile app.
Those that want to follow along on social media can head over to Twitter, which is also sponsoring the debate.
"CBS News is so pleased to partner with Twitter on our Democratic debate," said CBS News President David Rhodes in a statement. "Our people have worked with Twitter's unique curator tools to measure changing responses to what viewers will see on the screen."
The official debate hashtag will be #DemDebate.