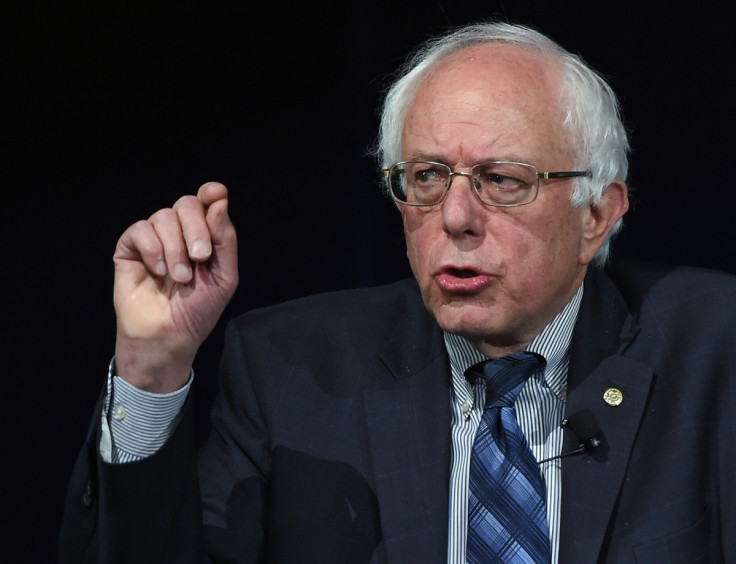 Democratic presidential candidate Bernie Sanders nabbed the endorsement of the American Postal Workers Union on 12 November. The labour union said that its National Executive Board voted on 5 November to endorse the Vermont senator for president, after he addressed 2,000 activists at the union's All-Craft Conference on 14 October.
"Politics as usual has not worked," union President Mark Dimondstein said in a statement. "We should judge candidates not by their political party, not by what they say, not by what we think they stand for, but by what they do." He continued, "Applying that criteria, Sen. Bernie Sanders stands above all others as a true champion of postal workers and other workers throughout the country."
The union, which represents over 200,000 US postal service employees and retirees and almost 2,000 private-sector mail workers, said Sanders was "a champion of worker's rights long before he became a candidate of president." Its endorsement comes just two days before the second Democratic primary debate on 14 November, which will pit Sanders against frontrunner Hillary Clinton and the far less popular Martin O'Malley.
"Bernie Sanders doesn't just talk the talk. He walks the walk. He is a leader in the fight to protect our public Postal Service," Dimondstein added. The union president noted that the Democratic candidate has been committed to advocating for all workers, beyond postal employees. "No other candidate has his record of standing with workers on picket lines, fighting for a $15 per hour minimum wage, for free public college tuition, and advocating for veterans's benefits," he said.
Dimondstein also applauded Sanders' stance on Social Security, Medicare and for opposing "rotten deals like the Trans Pacific Partnership (TPP)". "No other candidate has his record of exposing the rule of the billionaire class," he said. "Sanders is refusing all corporate money. He doesn't have a 'super-PAC,' and he doesn't hire polling firms to help draft election-time promises,"
According to VICE News, the APWU is the second major union to endorse Sanders at the national level. In August, the 185,000 member National Nurses United union endorsed the presidential candidate. Meanwhile, rival Clinton has several labour unions offering their support, included but not limited to the American Federation of Teachers and the American Federation of State, County, and Municipal Employees.
The latest national poll by the New York Times/CBS News revealed that Clinton continues to maintain the lead in the Democratic party. Clinton leads Sanders with 19 points, 52% to Sanders' 33%. Former Maryland Governor Martin O'Malley, meanwhile, trailed Sanders with only 5% of the vote. However, the poll also found that half of Democratic primary voters believed it was still too early to say who they would support for sure.