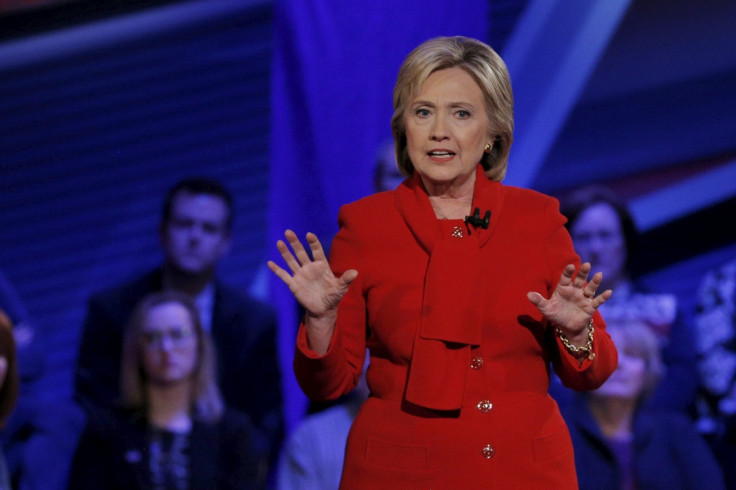 The remaining two Democratic presidential candidates will meet on 3 February just in time for the New Hampshire primary on 9 February. Hillary Clinton and Bernie Sanders will participate in yet another CNN-hosted town hall meeting in New Hampshire, where they will face questions from voters in the Granite State.
Clinton and Sanders, along with former presidential candidate Martin O'Malley, last met a week before the Iowa caucus on 1 February. The caucus, which Clinton barely won, saw former Maryland Governor O'Malley drop his White House ambitions. The candidates were not set to meet again until a fifth Democratic debate on 11 February, but there was talk of an unsanctioned debate on 4 February.
The latest town hall will be particularly crucial for Clinton. The former secretary of state scraped a hard-fought win in the Hawkeye State earlier in the week and recent polls reveal Sanders is leading her by double digits in New Hampshire. A 1 February poll by CNN and WMUR show Sanders leading Clinton by 23 points in the Granite State, 57% to 34%. Prior to dropping out, O'Malley averaged about 2% support in New Hampshire.
When and Where
Like the previous CNN town hall event in Iowa, the event will begin airing live starting at 9pm EST/2am GMT from Derry, New Hampshire. CNN is hosting the town hall, with anchor Anderson Cooper moderating the event. Cooper will start the night off an hour before the two-hour long event with an episode of Anderson 360.
Each candidate will be given separate air time as they answer questions from Cooper and members of the audience. It is expected that the candidates will have significantly more time as O'Malley is no longer present.
How to Watch
Once again, the network will provide the event on a number of platforms. The town hall will air live on CNN and streamed online and on mobile devices on the CNNgo app. CNN International and CNN en Español will also simulcast the town hall.
The next Democratic debate will be broadcast on 4 February from the University of New Hampshire in Durham. The MSNBC-hosted event will be moderated by NBC News anchor Chuck Todd and MSNBC's Rachel Maddow.
IBTimes UK will be live blogging the debates beginning at 9pm EST/2am GMT.