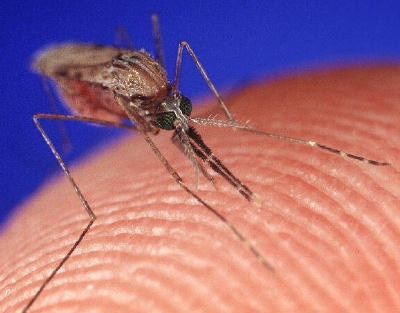 Millions of genetically modified mosquitoes are to be released in the Brazilian city of Juazeiro in a bid to eradicate Dengue Fever, reports Sky News.
The scientists plan to release the insects, which don't carry the Dengue Fever virus, into the wild in an attempt to eradicate the virus and quell the spread of the illness.
Dengue Fever is a virus-based disease spread by mosquitoes bites. Dengue Fever cause wide spread problem in the lead up to the 2010 Commonwealth Games in Delhi which caused great angst amongst travelling fans and athletes.
Dengue fever begins with a sudden high fever, often as high as 104 - 105 degrees Fahrenheit. A flat, red rash may appear over most of the body 2 - 5 days after the fever starts. A second rash, which looks like the measles, appears later in the disease. Infected people may have increased skin sensitivity and are very uncomfortable. There is no specific treatment for dengue fever but the fever is not considered deadly.
The scientists involved have created genetically modified Aedes aegypti male mosquitoes, which, they claim, if released in the wild and mated with female ones, can produce flightless female offspring.
"Flightless mosquitoes cannot survive in the wild and are unable to mate even in laboratory," Dr. Luke Alphey, co-founder and chief scientist of Oxitec. He added that the number of GM mosquitoes to be released should be 10 times the number of wild male mosquitoes in a certain area.
Early this year, roughly 6,000 GM mosquitoes were released in Malaysia as part of Oxitec's field test. Dr. Alphey has also revealed that a $100,000 small-scale trial can produce results in six months.
"DOST officials came to our centre in California to have an introduction about the technology," Alphey told Inquirer news.
If scientists are successful, the mosquitoes should exterminate the area and the Dengue Fever will be prevented from spreading. If this technique is capable of preventing the spread of the disease, it could be used to exterminate other pests.
However, scientists have expressed caution over the plans.
"This will be very expensive if they are going to start from scratch. I don't think the government is capable of funding a project like this," Ma. Nilda M. Munoz, a DOST Balik-scientist from the University of Chicago, told Inquirer News.