Denmark becomes latest European nation to apply for AIIB membership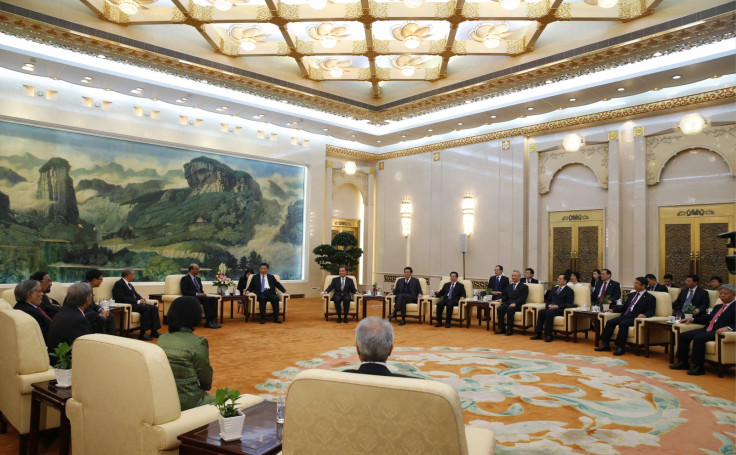 Denmark has become the latest European nation to apply for joining the China-backed Asian Infrastructure Investment Bank (AIIB).
China's finance ministry said that the government of Denmark has written to it, announcing its intention to join the AIIB as a founding member. The ministry also welcomed the country's decision in a statement on its website.
It added that Denmark would officially become a founding member on 12 April, if the decision is approved by other members of the AIIB.
Denmark is viewing the establishment of the AIIB as "a significant and exciting development in the world order", according to Mogens Jensen, minister of Trade and Development.
"Since many Danish trade interests as well as development cooperation interests will be at stake in AIIB, there are many reasons to engage in and influence AIIB's investment decisions from its beginning," Jensen said.
Earlier, Russia announced its decision to join the AIIB a day after Brazil accepted an invitation from China. The Netherlands and Australia also announced their intent to become members of the bank.
Meanwhile, Australia said its membership would be based on the fulfilment of certain conditions.
"Key matters to be resolved before Australia considers joining the AIIB include the Bank's Board of Directors having authority over key investment decisions, and that no one country control the bank," Prime Minister Tony Abbott and treasurer Joe Hockey said in a joint statement.
"Working with other key multilateral institutions such as the World Bank and the Asian Development Bank, the AIIB has the potential to play a valuable role in addressing infrastructure needs and boosting economic growth in the region with potential benefits for Australia."
In October 2014, representatives of 21 Asian nations convened in Beijing to inaugurate the AIIB, which is focused on providing funding to infrastructure projects within Asia. The bank was initially capitalised with $50bn (£31bn, €39.5bn), half of which was funded by China. The authorised capital of the AIIB is $100bn.
Britain became the first major Western country to apply to become an AIIB founding member, and was followed by major European nations including France, Germany, Luxembourg, Switzerland and Austria.
The decision of the countries, most of which are close allies of the US, comes despite warnings from the US over the AIIB's governance and environmental standards.
© Copyright IBTimes 2023. All rights reserved.