China accepts Britain and Switzerland as AIIB founding members as Russia decides to join bank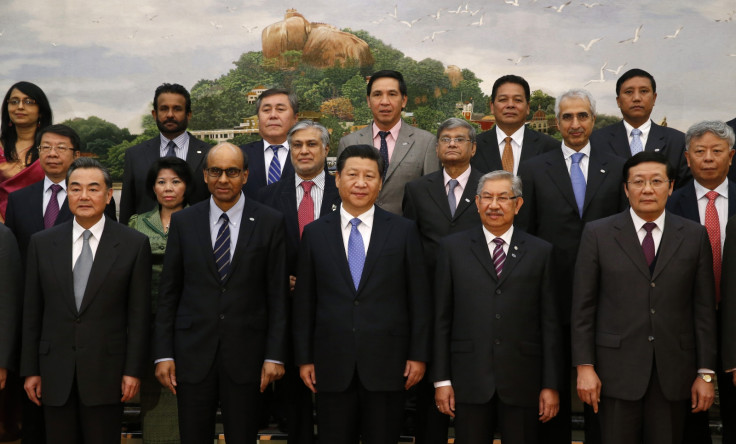 China's ministry of finance has announced that Britain and Switzerland have been formally accepted as founding members of the Asian Infrastructure Investment Bank (AIIB).
Britain became the first major Western country to apply to be an AIIB founding member, and was followed by major European nations France, Germany, Luxembourg, Switzerland and Austria.
The decision of the countries, most of which are close allies of the US, comes despite warnings from the US over the AIIB's governance and environmental standards.
China has criticised the US stance on its venture, and addressed spreading concerns about its operation.
Meanwhile, more countries expressed their decision to join the AIIB before the deadline on 31 March.
The latest is Russia, which decided to join the bank a day after Brazil accepted an invitation.
"I would like to inform you about the decision to participate in the AIIB," Russia's Deputy Prime Minister Igor Shuvalov said at the Boao Forum for Asia.
Speaking at the forum, Chinese President Xi Jinping said the AIIB is an open initiative and China welcomes all countries to join the effort.
South Korea and Turkey earlier decided to join the bank, while Australia has recently applied for membership.
In October 2014, representatives of 21 Asian nations convened in Beijing to inaugurate the AIIB, which is focused on providing funding to infrastructure projects within Asia. The bank was initially capitalised with $50bn (£31bn, €39.5bn), half of which was funded by China. The authorised capital of the AIIB is $100bn.
It is expected to be established by the end of 2015. As of 27 March, there are 37 countries and regions that have applied to become founding members of the bank.
© Copyright IBTimes 2023. All rights reserved.