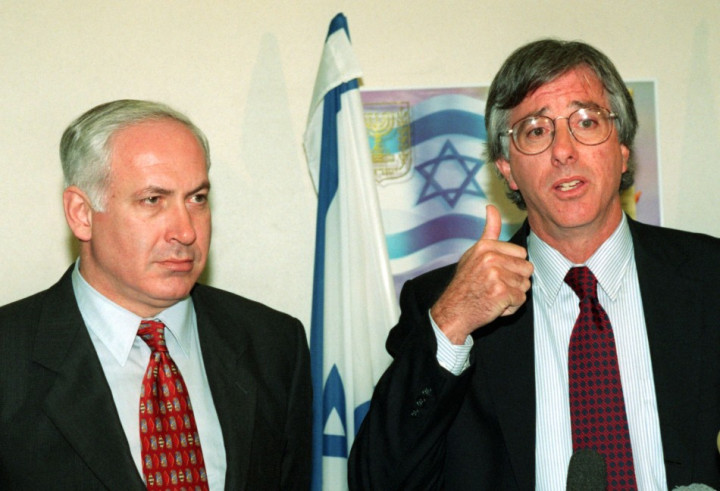 Dennis Ross, a long-serving diplomat to five U.S. presidents, known for his close ties to Israel, said Thursday he would leave the White House.
Ross had been reportedly working behind the scenes to negotiate the formation of a Palestinian state, adjusting the 1967 border to account for Jewish settlements in the West Bank.
He is the second key adviser to step down in sixth months, following the resignation of Senator George Mitchell earlier this year.
Ross has insisted his departure has nothing to do with policy disputes about the current freezing of peace-talks in the Middle East, and says he promised his wife he would only serve in office for two years.
He joined the State Department in February 2009 as a senior adviser on Iran, before moving to the National Security Council.
"Even by Middle Eastern terms, when you say two years and you're heading into four, that's a stretch," Ross told The New York Times.
White House press secretary Jay Carney said Ross would leave his post at the national Security Council at the end of the year.
Ross had helped to "deepen our security relationship with Israel while pursuing Israel-Palestinian peace," said Carey, adding, he played "a critical role in our efforts to apply unprecedented pressure [on Iran]."
Despite the recent failure to secure a peace agreement between Israel and Palestine, further exacerbated by Israel's promise to "punish" the Palestinians for their successful UNESCO membership bid, Ross says he remains hopeful for the future of the region.
"Neither one of them can wish each other away," he said of the Israelis and Palestinians. "They have to live together, there's no other option, and the only way they can live with each other is a two-state solution."
Ross has received criticism in the past for his close links with Israel and the lack of any real solution to the crisis taking effect during his time in office.
"Dennis Ross has played a crucial role in crafting Middle East policies that never served peace, which is today farther away than ever," said Rashid Khalidi, Edward Said Professor of Arab Studies at Columbia University.
"His efforts, which contributed to the growth in the number of Israeli settlers in the occupied territories from under 200,000 in the 1980s to nearly 600,000 today, were marked by litany of failures. It is long overdue for him and the bankrupt policies he represents to be shown the door."