Deportivo La Coruna manager Gaizka Garitano has been forced to include two additional names in his squad to face Real Betis on Friday (26 August) amid the potential departures of Lucas Perez and Sidnei. Reports in Spain suggest the former is set to move to Arsenal imminently, with the Gunners meeting his €20m (£17.1m, $22.5m) release clause to beat off interest from Everton.
The 27-year-old had been linked with both Ronald Koeman's new team and Premier League champions Leicester City in the current window. However, on Wednesday (24 August) the Gunners emerged as front-runners for his signature with Arsene Wenger desperate to sign a new attacker.
Local publication La Voz De Galicia has now reported the deal is done, with Arsenal agreeing to meet his release fee. It adds that Arsenal originally attempted to pay the €20m in instalments, but following Deportivo rejecting such a move they agreed to pay the trigger clause in full.
Gaizka Garitano has issued no official confirmation of the news as of press time, but recently admitted he is preparing for life without the striker and the seemingly Valencia-bound Sidnei. The Deportivo has named Perez and Sidnei, along with 18 more players, to travel to Sevilla, despite only 18 being able to make the final squad.
"Clearly there are rumours about some players leaving and a manager should be prepared, we have named 20 players in the squad because if something happens between today and tomorrow we must be ready to face the game [with Betis] with the best possible team," Garitano admitted in a press conference ahead of the trip to Sevilla. "Obviously, with the end of the transfer window being so close, there are transfers that could go ahead at any moment and we need to travel with more people just in case."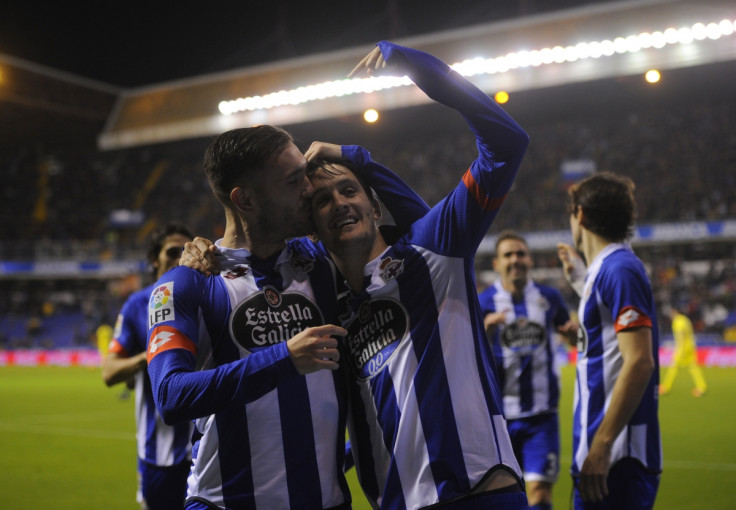 The manager admitted that Perez is a key player for Deportivo, but insisted that no one is irreplaceable
"Depor have a great history, great fans and have survived to many things. If they [Lucas and Sidnei] stay, the better, but if they don't the life will continue."
However, the manager warned Arsenal that if they don't complete the signing before the game, Perez will named in his starting line-up, despite the possibility he could be injured.
"The 20 players in the squad belong to Depor and are ready to play. I am just thinking about the game against Betis. We have to go and win. Sidnei, Lucas, unless something unusual happens, will start. It is an important match and they still belong to Depor," Garitano claimed, while adding that should any of them finally leave his side will need to go into the market to find replacements.