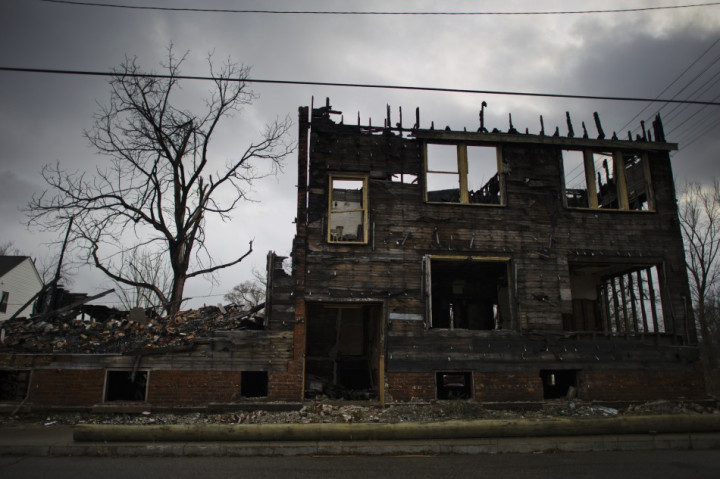 Detroit has made history by becoming the largest city in the US to file for municipal bankruptcy.
The former American industrial powerhouse, now a hollowed-out relic, owes thousands of creditors $18.5bn (£12.1bn, €14.1bn) in total.
However, it doesn't come as a surprise to locals or the rest of the country, as Detroit's unemployment rate, which stood at 18.3% in June 2012, has nearly tripled since 2000.
In the first chart, you can see that the median income for the city is critically low.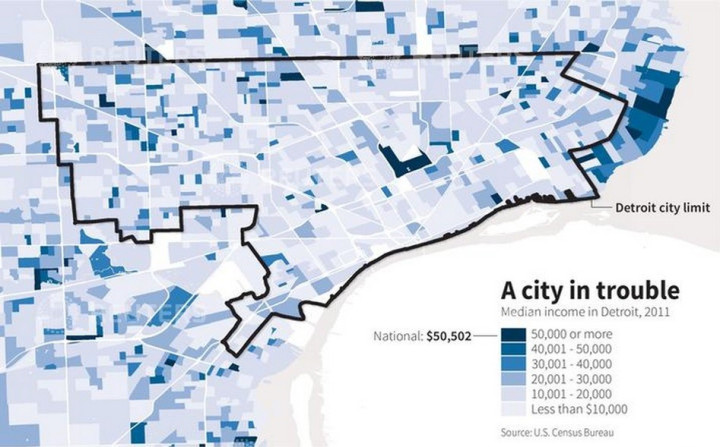 However, while Detroit is a landmark case, there have been four Chapter 9 municipal bankruptcy filings so far this year.
Law firm Chapman and Cutler LLP say there were 12 last year and 13 during 2011.