Detroit has become the largest city in US history to file for municipal bankruptcy, owing billions of dollars in debts.
It is reported that the city, once America's industrial powerhouse, owes $18.5bn (£12.1bn/ €14.1bn) to thousands of creditors.
The bankruptcy, if approved by a federal judge, would force the creditors to resort to negotiations with Kevyn Orr, Detroit's emergency manager. Orr may have to liquidate city assets to satisfy the creditors.
Michigan Governor Rick Snyder said in a letter accompanying the filing that he had approved a request from Orr to file for Chapter 9 bankruptcy protection, noting: "Detroit simply cannot raise enough revenue to meet its current obligations, and that is a situation that is only projected to get worse absent a bankruptcy filing.
"Let's stop the decline. Let's get to stability. Let's get things working in the right direction," Synder told a television channel.
Orr was appointed by Synder in March to tackle Detroits's crippling condition. He proposed a deal last month under which creditors would accept 10 cents for every dollar they were owed.
Some creditors have opposed Orr's plan, and the two pension funds recently filed a lawsuit in a state court challenging the governor's right to authorise the filing.
Detroit, once known for its booming automobile industry, stopped unsecured debt payments last month to keep the city moving as Orr negotiated with the creditors.
Owing to the poor present situation, there is widespread concern that businesses might stop their operations in the city.
"While leaders on the ground in Michigan and the city's creditors understand that they must find a solution to Detroit's serious financial challenge, we remain committed to continuing our strong partnership with Detroit," White House spokeswoman Amy Brundage, who is monitoring the situation with President Barack Obama, said in a statement.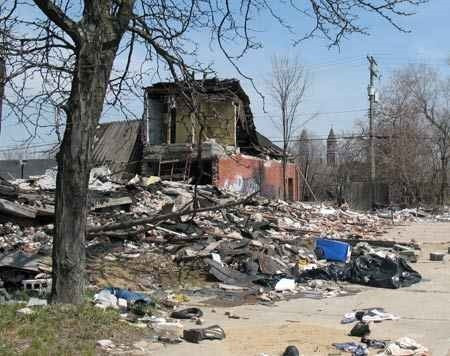 Rocketing Crime Rate
After the golden years of companies such as General Motors, Detroit's economy has suffered from deficiencies in public administration. Crime rate in the city has seen a sharp rise, with a murder rate reaching a nearly 40-year high. The total population of the city has also fallen to 700,000 from a peak of 1.8 million people in 1950.
The city's municipal government has been yet by a series of corruption charges over the years, while declining investment in street lights and emergency services has made the situation even worse for its police force.
Only one third of Detroit's ambulances were in service in the first quarter of 2013. Its nearly 78,000 abandoned buildings create "additional public safety problems and reduces the quality of life in the city," the governor noted in his letter.
Detroit follows three California cities, Stockton, Mammoth Lakes and San Bernardino, all of which filed for bankruptcy in 2012. In 2011, the city of Harrisburg in Pennsylvania tried to file for bankruptcy but the move was turned down because it was deemed illegal.
READ:
Charts in Focus: Detroit Files for Largest City Bankruptcy in US History [VIDEO]