Deutsche Bank's Head of Currency Kevin Rodgers Leaves Amid FX Fixing Scandal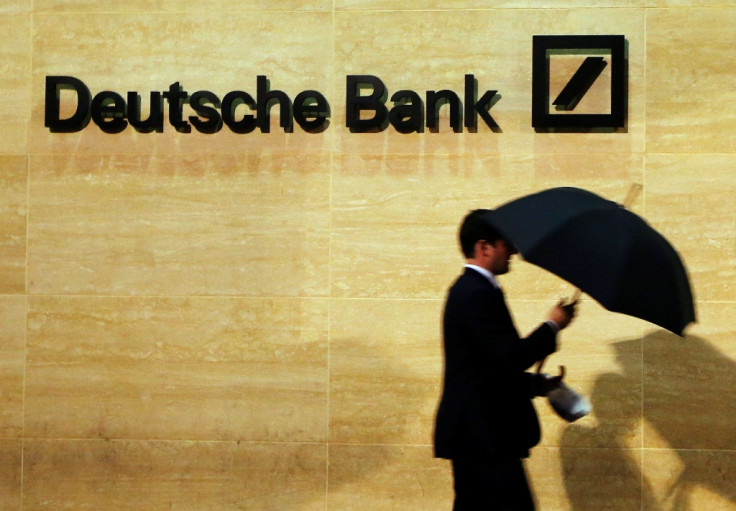 Deutsche Bank has revealed that its global head of foreign exchange, Kevin Rodgers, is leaving the German lender in June this year.
A Deutsche Bank spokesperson said "Rodgers has made a personal decision to retire from the industry to pursue other ambitions including academia and music."
The spokesperson also said that he announced his impending departure at the beginning of this year. However, his resignation comes amid the bank, and a dozen others, being investigated for FX fixing activities.
Germany's banking watchdog, the Federal Financial Supervisory Authority (BaFin), has launched an investigation into alleged foreign exchange market fixing at Deutsche Bank the top of its priority list.
BaFin has put the case at the top of its priority list and moved it into "special investigation" category.
The regulator will accordingly intensify its inquiry and open doors into new lines of investigation.
On top of this, it allows supervisors to analyse chats that allegedly took place on a trading platform used by currency traders and those involved in the Libor fixing scandal.
The German lender told IBTimes UK that "Deutsche Bank has received requests for information from regulatory authorities that are investigating trading in the foreign exchange market. The bank is cooperating with those investigations, and will take disciplinary action with regards to individuals if merited."
On 15 January, Deutsche Bank suspended one New York based trader who deals in Argentinian pesos, after allegedly finding emails that indicated attempts to manipulate benchmark foreign exchange rates.
Independent industry calculation says that Deutsche Bank has been the biggest foreign exchange trader in the world for nine consecutive years.
Meanwhile, the bank has already spent millions of dollars going through traders' emails and chat sessions looking for specific dates, phrases and keywords in a bid to root out evidence of wrongdoing.
The FX Market
The daily $5tn (£3.1tn, €3.7tn) currency market is the largest in the financial system and is pegged to the value of funds, derivatives and products.
Morningstar estimates that $3.6tn in funds, including pension and savings accounts, track global indexes.
FX rates are calculated are compiled by using data from a variety of submitted provisions on a number of platforms, such as Thomson Reuters.
It is then calculated by WM, a unit of State Street, to form WM/Thomson Reuters at 1600 GMT daily.
© Copyright IBTimes 2023. All rights reserved.