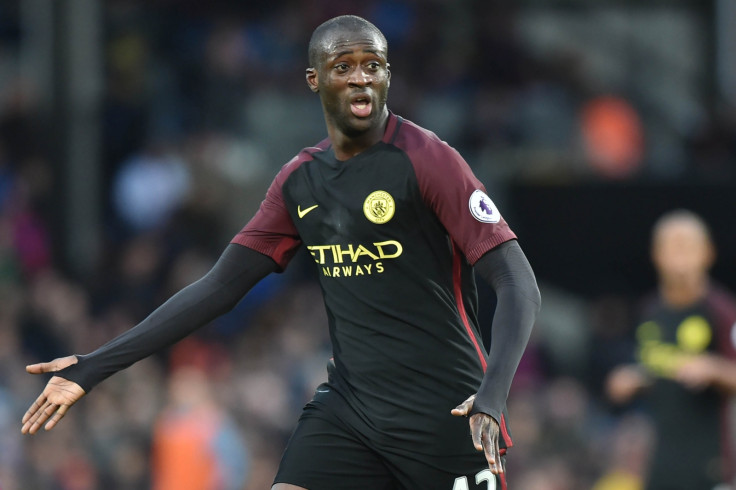 Yaya Toure has insisted that he did not intentionally consume alcohol, after being suspended from driving. The Manchester City midfielder, who has previously claimed to be a devout Muslim, was charged with driving a motor vehicle when alcohol level above the legal limit on 29 November after being stopped, breathalysed and later arrested by the Metropolitan Police in Dagenham, east London, at around 11pm the previous evening.
Toure was bailed to appear at Barkingside Magistrates Court, where he was handed an 18-month ban and a fine totalling £54,000 ($68,554) on Monday (12 December). The 33-year-old subsequently released an apologetic statement this morning confirming that he had chosen not to contest the charge and that the judge accepted that he had not been knowingly drinking alcohol. He did not, however, offer another explanation as to how it might have entered his system.
"Over the last two weeks there has been some confusion as to why I was charged with drink driving, as it is well known that I am a Muslim and do not drink," Toure said via his official website.
"I have always refused alcohol. Anyone who knows me or follows football will have seen me refuse champagne for Man of the Match performances because of my commitment to my religion.
"The matter has now been resolved in court on Monday. As I was above the permitted limit when tested on the night, I decided not to challenge the charge. However, it was important to me that I told the court that I had not intentionally consumed alcohol. The judge in his sentencing remarks accepted that I had not been intentionally drinking.
"Drink driving is a serious crime and even though I was not intentionally consuming alcohol I accept the ban and fine and I would like to apologise for this situation. I would also like to thank my family, the management and staff at Manchester City, my legal team and the fans for the support they have given me during this difficult time."
Toure forfeited the large bottle of champagne awarded to him for his two-goal Man of the Match display during a pivotal 2-0 victory over Newcastle United at St James' Park in May 2012 that sent City to within one win of a first top-flight title in 44 years, instead turning to then teammate Joleon Lescott and saying: "I don't drink because I am a Muslim, so you keep it."