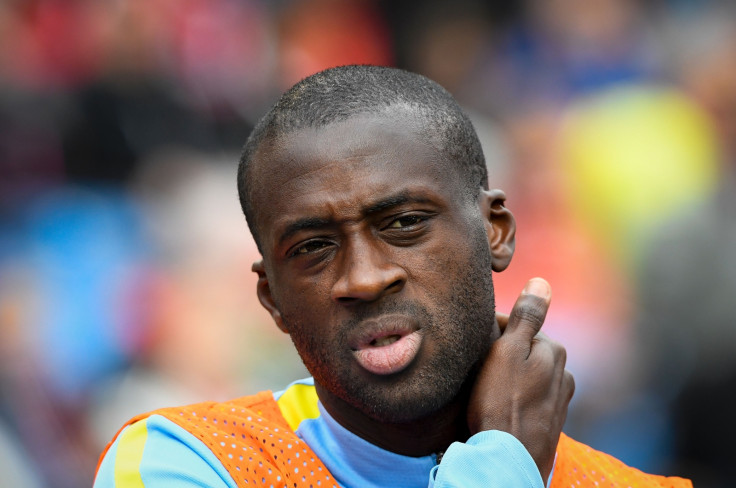 Manchester City footballer Yaya Toure has been charged with drink-driving, police confirmed on Saturday (3 December).
Police said the 33-year-old Ivory Coast international was driving in Dagenham, east London at the time of the alleged offence.
The offence is said to have taken place at around 11pm on 28 November, days after the star player returned to the Manchester City squad.
He had criticised manager Pep Guardiola for leaving him out of the team's Champions League squad, before being forced to issue a public apology.
On his return to Manchester City, Toure scored two goals to help his side secure an away win at Crystal Palace.
The former Barcelona star also featured in Saturday's fixture as a substitute, where his club lost 3-1 against Chelsea at the Etihad Stadium, as news of the offence was confirmed.
In a statement released by the Metropolitan Police, a spokesman for the force said: "Yaya Toure, 33, of Macclesfield, Cheshire, was charged on Tuesday, 29 November, with a driving offence, namely driving a motor vehicle when alcohol level above the legal limit.
"He will appear on bail at Barkingside Magistrates' Court on Tuesday, 13 December.
"The charge follows a stop of a car in Dagenham at around 11pm on Monday, 28 November."
In 2012, Toure refused a bottle of champagne live on television after being named man of the match.
After former teammate Joleon Lescott handed him the bottle of champagne, Toure said: "I don't drink because I am a Muslim. You keep it."
As a result of the "awkward" on-air exchange, the Premier League said any Muslim player who won man of the match would be rewarded with a rosewater and pomegranate bottle as a more "culturally appropriate" token of their achievement.
Manchester City have declined to comment, stating the offence was a personal matter for Toure.