Chelsea manager Roberto Di Matteo refused to be drawn on his side's chances of securing the fourth Champions League spot ahead of their clash against Newcastle on Wednesday night.
Just one point separates fifth-placed Newcastle from their hosts tomorrow night, after Tottenham moved into fourth place over the weekend.
With both the FA Cup and Champions League finals to play over the next few weeks, Di Matteo has the potential to seal his place in Chelsea folklore but the Italian remained coy over his long-term future at the club.
"Every game that we play is a must win," Di Matteo told a press conference ahead of tomorrow's clash at Stamford Bridge. "We have to try our best on Wednesday and win against Newcastle. They've been in good form and been on a good run. It will be a tough game.
"I'm just focused on Newcastle now. The important thing is that I focus on the players and the team and the game ahead. When the right time comes I'll sit down and think about my holidays."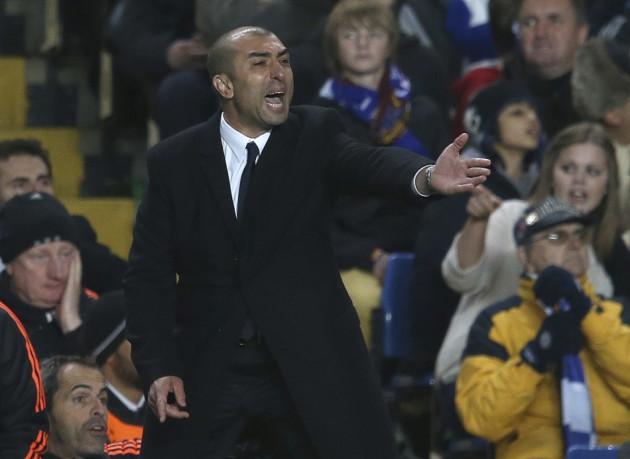 He added: "The results are good so we are pleased with that. We have to continue because ultimately we have not achieved anything so far.
"I'm very happy in my position at the moment leading the club until the end of the season. That is the situation."
But the Chelsea interim manager acknowledged that there was a feel-good factor surrounding the club following the Champions League semi-final win over Barcelona and the 6-1 drubbing of neighbours QPR at the weekend.
The win also signalled a welcome return to form for Fernando Torres, whose goal against Barcelona and hat-trick against QPR suggest Di Matteo has succeeded where Carlo Ancelotti and Andres Villas-Boas failed and coaxed the Spaniard back to the blistering form he demonstrated at Liverpool.
"There's good spirit at the moment in the dressing room and that's connected to the results we're getting," said Di Matteo. "We're full of confidence at the moment.
"There's not much time between the games. It's challenging but also exciting because we have so many targets to play for. When you have good results then everyone connected to the club is happy.
"I was always happy with his [Torres'] performances, as a manager I don't care too much about who scores. It's good that everybody seems to be scoring at this moment in time. It's great that we have so many options."