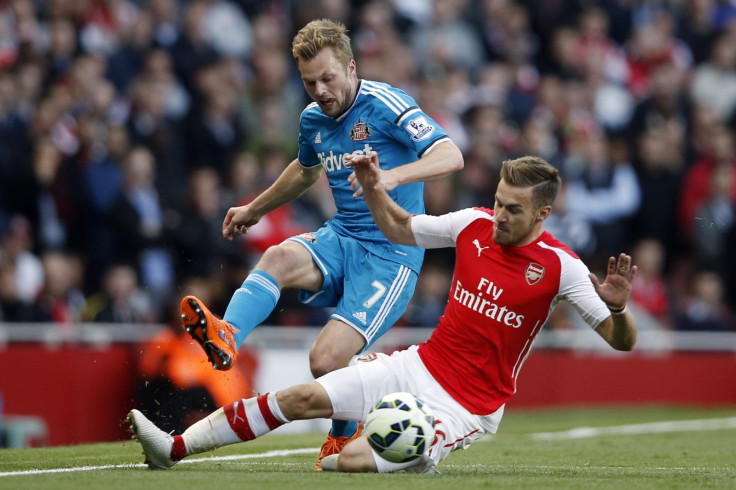 Sunderland boss Dick Advocaat has refused to confirm whether he will stay at the Black Cats next season after his club secure the Premier League survival following a 0-0 draw against Arsenal on Wednesday 20 May.
The Dutch boss has only one game remaining in his contract at the Stadium of light after he signed a contract until the end of the campaign when he replaced Gustavo Poyet earlier on March.
And even though he brought to tears after securing a crucial point at the Emirates Stadium he was coy when asked about his future.
"I don't want to think further than tonight," he said.
"For the club, it was unbelievably important that they stay up. You can see the way the team is working, in training and also during the game,"
"We knew Arsenal would have possession in the game, but we also knew that if you keep trying, we get our chances as well. In the second half, we had three or four 100 percent chances and then you have to score."
Meanwhile, the manager has lavished praised the discipline of his defence to frustrate Arsenal chances to score even though the Gunners dominated much of the game.
"Arsenal were the better side, but our organisation was unbelievable and the emotion at the end was so high. Everyone can see what we are doing on the training ground and the results in the last six games have been so good. We have only lost one of the last six games and that is the reason why we deserve to stay in [the Premier League].
"It is an unbelievable feeling. The players did everything to stay up and the most important thing was that the players started believing. I tell them they are not at this club because they are nice guys, they are here because they are good players, and if you keep saying and give them their goals, even against better teams you can get the results."