Arsenal: Francis Coquelin is a key Gunners star says Alex Oxlade-Chamberlain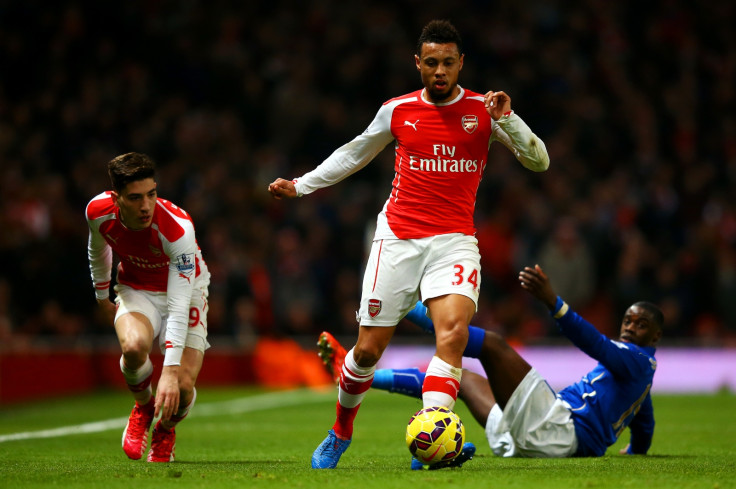 Alex Oxlade-Chamberlain says Francis Coquelin is the first player he would "put on his Arsenal teamsheet", even ahead of marquee stars like Alexis Sanchez and Mesut Ozil.
The France midfielder has become a crucial player for manager Arsene Wenger since his return from a loan spell at Charlton Athletic in December 2014, providing balance in the middle of the park during the Gunners' impressive second part of the campaign.
The boss claimed earlier in May that everybody would praise the 24-year-old star if he had cost £40m ($62m) in January rather than returning for free.
"The world has changed. The appreciation today of the quality of a player is just down with the money you spend. If we had bought Coquelin at Christmas for £40m, everyone would say 'what a signing'," Wenger said.
And Oxlade-Chamberlain has also praised the France midfielder, claiming he is the most important player in the squad even though his work in midfield may not always catch as much attention as the forwards and their goals.
"At the moment he's the first person I'd put on my teamsheet. I love watching him play and it's not often that you tend to say that. You love watching the Alexis Sanchez and Mesut Ozils of the world play, and someone who does the work which goes unnoticed you don't really appreciate," the midfielder said.
"I watch all the games and when I'm playing alongside Francis, there's nobody better to play with. He brings that security and confidence that you have someone like that who can pick the ball up, intercept balls that should never be intercepted, win tackles that you don't think he can win, and he's also a quality player on the ball as well.
"You can never take away his technical ability and that goes unnoticed at times because he just does his job, but he's probably one of the best technicians in our side as well."
Coquelin also hailed the breakthrough of Hector Bellerin into the first team, to cover Mathieu Debuchy's absences, and the leading role of Laurent Koscielny in the heart of the defence.
"The boys that score the goals usually get the headlines and rightly so, but I think there have been a lot of boys in the team who have been tremendous," he said.
"Hector Bellerin has come in this year and he's been phenomenal for his first season and run of games in the first team. He's been brilliant at such a young age as well. Laurent Koscielny has been brilliant [too]."
© Copyright IBTimes 2023. All rights reserved.