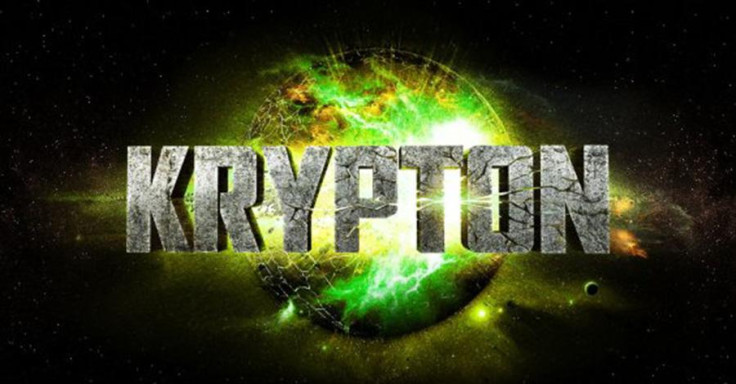 A Superman prequel series titled Krypton was announced in 2014 - much to the delight of comic book fans. With Man Of Steel and Batman v Superman: Dawn Of Justice writer David S Goyer developing the show as executive producer for the Syfy channel, it became one of the most eagerly-awaited series among fans. However, post the initial announcement, there has been no update on the status of the show, until now.
During an interview with IBTimes UK, Syfy's executive vice president of original content - Bill McGoldrick shed some light on what fans can expect from Krypton.
"Krypton has different ambitions than other superhero shows, said McGoldrick. It is, for all practical purposes, a prequel -- a Superman prequel so, you don't necessarily see the things you saw on a show like Smallville years ago on The CW where you see Clark Kent and, kind of, that coming of age."
The Syfy executive also explained that "there's a lot of curiosity among fans" about "where Superman came from" and that's exactly what Krypton is all about.
Incidentally, the Batman prequel series Gotham, which currently airs on FOX, has managed to hook fans and generate immense interest especially in its second season. When asked if the concept of that show played any part in green-lighting Krypton, McGoldrick said "no" but explained that the network's interest in working with the folks at DC who're "doing some very interesting things in both features and television", was more of a motivating factor "than one show like Gotham." You can read McGoldrick's full interview here.
Meanwhile, writer David S Goyer also shared a few details on the upcoming Superman prequel show during a recent interview with Collider teasing that fans who loved the Krypton setting in the Man Of Steel prologue will be happy with what they see on the series.
"Part of the fun of doing Man of Steel — and I was so insistent on setting that opening on Krypton and really seeing it, was pulling back the curtain. The first draft, the first forty pages were on Krypton, so we compressed that all down to fifteen minutes and there were a lot of ideas that I wanted to use in the film that didn't ultimately make it into the film," stated Goyer.