Syfy (formerly the Sci-Fi Channel) is all set to roll-out an exciting new lineup of shows for fans worldwide. The network is leaving no stone unturned to bring the best possible content to viewers, and will kick off this new slate on 14 December 2015 with the epic space opera, The Expanse, and the miniseries, Childhood End.
"It's time to see the results of everything we've been talking about over the last year to 18 months about what we're trying to do with the network," Syfy's executive vice president -- Original Content -- Bill McGoldrick tells IB Times UK in an exclusive interview.
Check out the interview below as McGoldrick talks about taking on superheroes, zombies and vampires on TV, and also shares his thoughts on the prospect of the long-rumoured and much-talked about Star Wars live action TV series.
Syfy is collaborating with several big names like Steven Spielberg, Ben Affleck, Matt Damon, Bradley Cooper among others; what were the initial challenges that you faced while getting this kind of talent on board?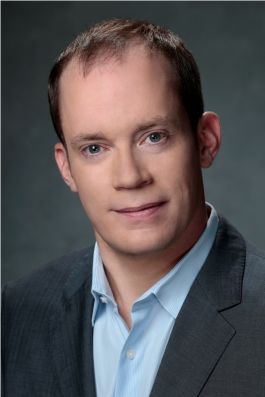 It is a challenge always to back up what we are saying and prove to the community and to high end talent like you just mentioned that we're serious about this. But then as they got to know us and they got to hear about our agenda and the plan over the next year to 18 months for the network, they got very excited and all the challenges went away.
Looking at the movies and things that have come out in the marketplace -- some of the most talented people also happen to be the most passionate about this genre. So people are itching to come in and do these kinds of stories for us.
Any plans of converting Childhood's End into a regular series?
Well, without giving any spoilers away, it is a very difficult book to adapt into an ongoing series and I don't want to tell you why because I will be giving away the ending, but we're going to honour the ending. If it was going to be an ongoing series, we would have had to not honour the book and it was very important for us to honour the book.
The Expanse is an epic space opera; how difficult was it to make that show and what kind of expectations do you have from it?
The ambition here is to show people what it's really going to be like to live up there, once we do get there. It's not the '3001 Stanley Kubrick' version yet [3001: The Final Odyssey]. It's sort of the step in between where we are now and when we would get there and The Expanse plays to just how hard it is going be to get there.
It was very important for us to make sure we had the special effects budget and the resources so that when you're looking at it, you really feel like you're up there. And having seen now, seven of the 10 episodes almost completed with special effects and everything, I'm very proud and very happy about that.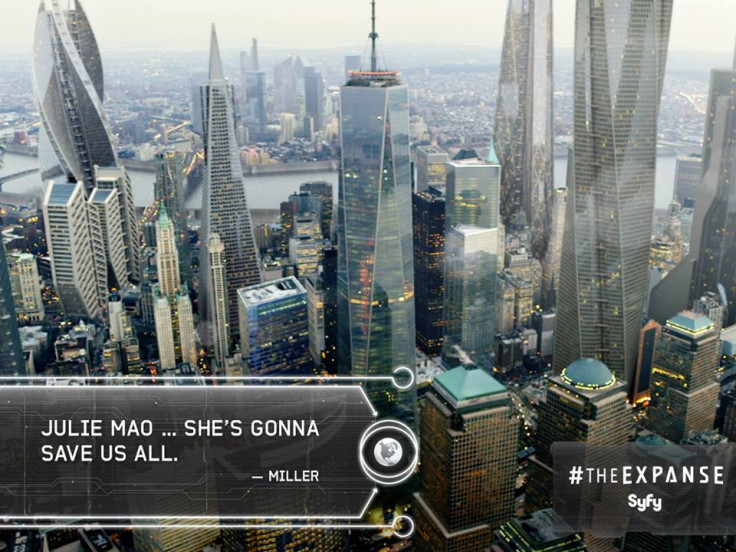 So I have high expectations. Battlestar Galactica obviously is a shining example, maybe in the history of all space operas, so we were going be very careful about what we go back up there with and we think we have it in The Expanse.
Do you think 'space shows' have the potential to take on the popularity of subjects like 'superheroes, vampires and zombies?'
Yeah, I do. Because I think it comes down to the individual show and how people connect with the characters. If we were sitting here 12 years ago and you asked me 'do I think the zombie genre could ever become as popular as it has', I absolutely would have said no. I think it's hard to categorically predict what genre has the most popularity potential.
Talking about David Goyer's Krypton which is in-development, was it a conscious move on Syfy's part to explore a show within the current favourite superhero genre?
Well, Krypton has different ambitions than other superhero shows. It is, for all practical purposes, a prequel-- a Superman prequel. So, you don't necessarily see the things you saw on a show like Smallville years ago on The CW where you see Clark Kent and, kind of, that coming of age.
You do, very much get to learn about where Superman came from, and that was very interesting to us because we think there's a lot of curiosity among our fans in that space.
FOX has a Batman prequel series on air – Gotham. Do you think, on some level, that influenced your decision on making Krypton?
No, but I do have to give a shout-out to Warner Bros and DC, particularly DC and their CCO Geoff John. They're doing some very interesting things in both features and television and being very smart about how they're doing it. So that was sort of a first or second call on my list when I took this job -- to try and figure out ways to get into business with them. And under that DC imprint, there are other comic book companies that are very interesting as well. I think that was more of a motivating factor than one show like Gotham.
Is Syfy looking at any more DC properties?
Nothing that we've kind of come together on, but we're constantly having conversations with them. They have a lot of great material over there.
Any comic-book adaptations in store?
Well, we do have some things that are based on comic books or graphic novels. Just the term 'comic book' I think is sort of limiting. Sometimes people think that it just means 'superhero' or a DC or a Marvel property or whatever. We're looking at all of that all the time. we just don't want to do something that's already out there and already derivative. So we're very careful about the kind of IP [Intellectual Property] we choose. But believe me, we're very much mining the comic book space all the time.
Is this whole new lineup of big high-profile shows part of a larger plan to attract a broader audience, which is not just limited to sci-fi fans?
Yes, absolutely. I feel very passionately that we can attract as big an audience as anywhere here, and I think that that's when you see the diversity of our slate -- The Magicians is not that similar to The Expanse and Childhood's End is not that similar to Magicians and so on and so on. [This is] because I think there's a broad audience that likes all sorts of different flavours in genre programming and I don't see why we can't have everybody watching this network.
How much do you think having an international mix of actors on a show, affects its overall popularity?
First of all, the talent pool is so international these days, and that's not just the actors, it's writers, producers, directors etc. So, you have a larger pool to choose from when you're casting or hiring the behind-the-camera people, so that's good.
And then, we work hand in hand with our studio, and their needs and what helps them sell these things internationally, comes into play. If X actor means a lot in a territory where they'd be selling the show, we take that very seriously. So it not only helps the show's popularity, but it also helps the show's budget and helps the show get made if you get international sales that might be based on somebody of note.
The Expanse will be premiering just a few days ahead of the sci-fi space extravaganza – Star Wars: The Force Awakens. What are your thoughts in general on the idea of a live action Star Wars TV series?
Well, I do think we are happy where we are. I hope there's a world where people watch Star Wars and then come home and watch The Expanse and that there's a whole wave of that and I think we're all hopeful about that.
The Star Wars live action series - it's just one of those things that's sort of been kicking around. I've heard about it almost my whole career (laughs). It's sort of this holy grail.
As a fan, I'm excited about the new Star Wars movie so theoretically if a Star Wars live action series reflected what I'm seeing in the trailers, then I would be very excited about that because it feels like, in the movie, they're going back to the bread and butter of what worked about the franchise I saw when I was a kid and it's hard not to be excited about that.