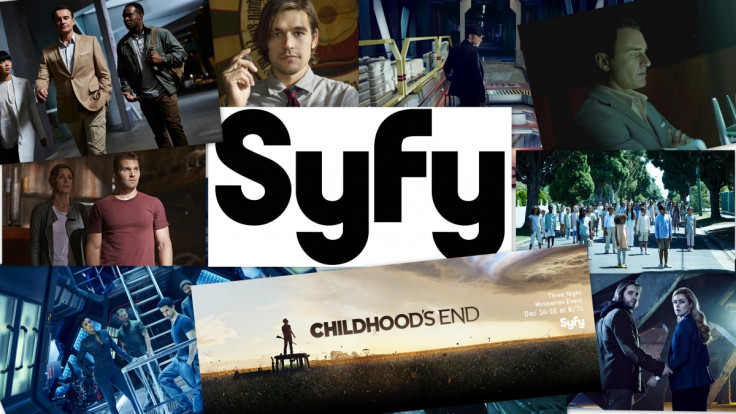 Syfy has been home to some landmark sci-fi TV shows, with Battlestar Galactica and Taken leaving their imprint on pop culture. But several other networks have capitalised on the genre with the likes of Lost (ABC), The Walking Dead (AMC), The Flash (The CW) and American Horror Story (FX). Can Syfy reinforce its position as the home of sci-fi?
With Steven Spielberg, Ben Affleck, Matt Damon and David Goyer developing top-notch content for the network, fans of the genre have plenty to look forward to.
Syfy's upcoming programming slate includes Childhood's End and The Expanse (both 14 December) followed by early 2016 premieres for The Magicians, Hunters and 12 Monkeys.
And some of the projects in development include Incorporated - a futuristic espionage pilot from Damon and Affleck's Pearl Street Films, a TV adaptation of Aldous Huxley's classic novel Brave New World with Spielberg's Amblin Television and Krypton – a Superman prequel series from writer David Goyer (Batman v Superman).
Dave Howe, the president of Syfy (formerly Sci-Fi Channel) and Chiller, spoke to IBTimes UK about how the network plans to reclaim the throne as leader of the genre.
Tell us about the overall expectations and goals for Syfy with respect to the new lineup of shows.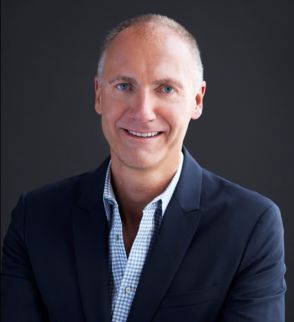 I think this is an important move for us, the science fiction fantasy genre has become incredibly competitive and it's also become incredibly popular. People think the sci-fi genre is kind of narrow but if you look at Hollywood box office, video games, books...the biggest franchises on the planet are sci-fi and fantasy, from Star Wars and Spider-Man to Twilight and Hunger Games and Halo .So the opportunity for us is to invest in the smartest, most provocative, the highest production value content that really positions Syfy as the expert in this space.
So what you can see in our slate is some of the biggest names in the genre, some of the biggest pieces of IP in the genre, and an attempt to do on television basic cable something which traditionally is only being done on premium cable–on an HBO or Showtime. These events – Childhood's End and The Expanse – these are the most expensive series in our history and they really do position us much more in the premium scripted space than they do in basic cable.
Do you think some of the other networks have had a head start in terms of the shows they have on air in the sci-fi genre?
Yes, it wasn't as much about them having a head start but I think we needed to really reinforce our position as the home of science fiction and fantasy. I joined Syfy at the point when we had Steven Spielberg's Taken, which was a 20-hour, 10 nights miniseries. It cost us $40m and we spent roughly another $15m marketing it- that was unprecedented in cable a decade ago and those are our aspirations now - to really do things with this genre which other people are not.
We look at science fiction on other cable networks and we call it 'sci-fi light.'. They tend to take a premise or a concept and then just turn it into a regular procedural or an investigative show. That's not what we want to do, we really want to tackle those universal, relevant, topical themes and tell stories in a way that brings them to life by using science fiction fantasy.
The other thing I think is important to be aware of is the business model is changing and what you can see in these big investments in scripted shows in particular, is that we are absolutely breaking down some of the barriers between studios and networks and we're playing that long-term game as opposed to the short-term ratings and ad sales game. So, I think what we are hoping to do is to build those franchises that have a multi-season play that over time, become very profitable.
What kind of ratings and targets do you hope to achieve in order for big budget shows like The Expanse and The Magicians to be considered a success?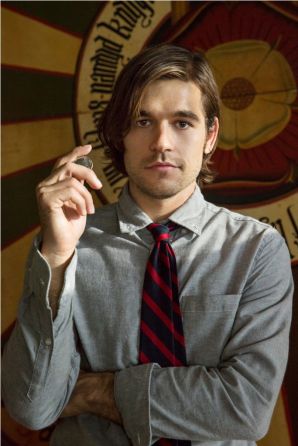 Looking at the cable or TV environment in the US, ratings are down year on year. It's not only competitive but I think there's a fragmentation of audiences and it's very hard to break through the noise and the clutter. So our expectations from the ratings perspective are tempered compared to how they used to be.
That being said, we will be deploying a sizeable marketing budget against these premieres and there is an expectation that our ratings will be well above our average ratings and that we'll bring in a big audience that we will not be able to measure until 3 weeks later when we get those Live +7 ratings but that over time - you know, season 2 or season 3 - becomes a significant driver of eyeballs and ad sales and nonlinear SVOD dollars.
Any video on demand experiments in store?
Yes, we are in the early stages of planning them. There is an expectation certainly from the linear audiences that they'd like the idea of binge viewing shows, so, for 12 Monkeys we released two episodes early when we launched that in January (2015). I think you can expect us to do the same for The Expanse and for The Magicians in January, 2016. In fact, all of our shows going forward because what our research data tells us is; once people have decided they're going to watch a show, they stay on the platform that they chose to watch it first. If you're watching on DVR or VOD, you're going to continue to watch the whole season on DVR and VOD- which is an important learning that I think a lot of people haven't quite got the hang of yet. People still assume you can drive people back to live viewing, but you can't.
Any plans of maybe releasing one or more of the upcoming shows in one go - something similar to what Netflix does?
We haven't made any final decisions but we are looking at 12 Monkeys next April... to release more episodes upfront but we haven't yet made a decision on how many episodes and whether it's the whole season.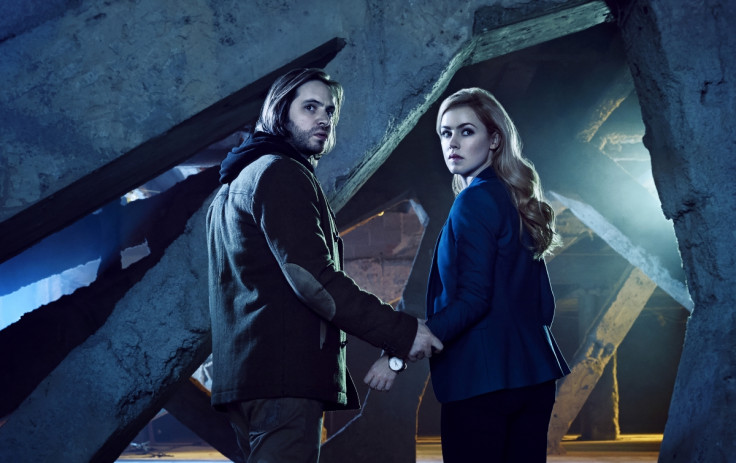 As Syfy has expanded globally, how has your thinking changed about original programming for stories as well as casting?
I think the interesting thing about Syfy is it's always been very international. Some of the biggest TV shows internationally have been sci-fi shows, like Star Trek and Stargate. What science fiction's always done is that it's always been a melting pot of diversity. If you look at Star Trek or Stargate, these shows have in their DNA, a need to basically unite the world in that show. So when we cast, we absolutely cast as diverse as we can. We shoot a lot of our shows outside the US and even with the lot of talent that we use; we want to represent the planet in our shows.
Childhood's End is a very 'aliens taking over the planet' concept but without the usual fantasy elements. What made the network pick this story to adapt into an epic miniseries?
[Childhood End] is probably Arthur C Clarke's best book. It's never been adapted either as a movie or a TV series because it was considered too difficult. But I think what you just articulated, is what we love about it. It was written in 1952 and it inspired all of the big alien invasion movies but at its heart, it's an allegory about the world today. It is about poverty, it's about famine, the 'haves and have nots,' it's about all of those things on Earth that if we could, we would try and fix.
So those themes are going on and then the biggest theme is that this isn't just about an alien invasion, this is about the next chapter in humanity's evolution. It really does take you all the way through to not just the end of the world but the beginning of a new existence for humanity... it's really terrific and we're all very proud of it.

You started your journey with Syfy in 2002 with Steven Spielberg's Taken and now you're collaborating with him again on Brave New World, can you tell us a little bit about this exciting reunion?
He is a big genre advocate and Brave New World, like Childhood's End, has never been tackled on TV. The book is even more contemporary and relevant now than it was when it was written. Steven and Leslie Bohem who's writing it - he wrote Taken - are incredibly excited and they're going to turn it into... not a miniseries event but into a series which could go on over several seasons. So they're going to take the essence of the book and tell that story in the first season and then beyond that, they will have created the world of Brave New World which can live on in season 2, 3 and 4. So it's a very exciting project.
Which channels do you consider to be your immediate competition now?
Shows like Game of Thrones make HBO a big competitor for us. AMC, which has The Walking Dead and Fear The Walking Dead and Humans - which is a great British show. TNT has some big shows - Falling Skies, The Librarian-- those are some of the networks that have done most in this space along with The CW - even though they cater to a much younger audience - pretty much all of their shows are science fiction. So, there's a lot out there.