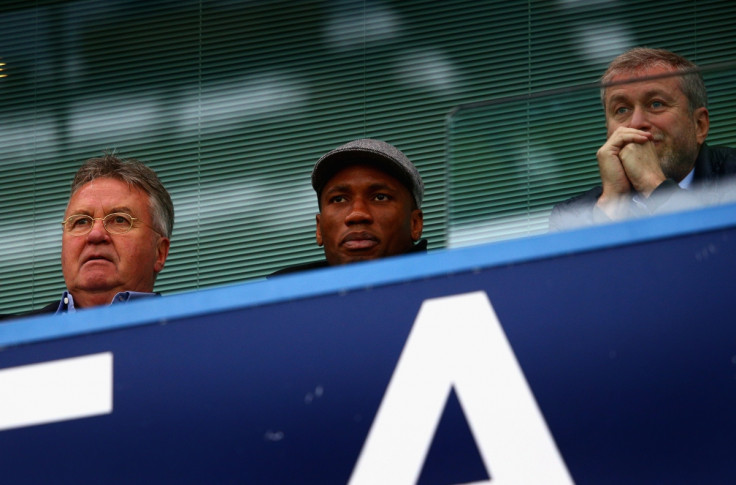 Didier Drogba will not return to Chelsea this season, according to the club's interim manager Guus Hiddink. The Ivorian had been widely expected to accept a coaching role at Stamford Bridge, but has now decided to see out the remainder of the season with his current club Montreal Impact.
Drogba, 37, has been spotted at Stamford Bridge watching the Blues' Premier League matches against Sunderland and West Bromwich Albion in recent weeks, increasing speculation he was set to return to the club. Meanwhile, Drogba's former mentor Guy Lacombe also revealed the centre-forward had told him he wanted to become part of Hiddink's coaching staff.
But when Hiddink was asked if Drogba would be coming back, he said, according to ESPN: "In the short term, no, but in the longer term we talked about players with a big image for this club being welcome. There's no time issue on this so I wish him all the best now in one of his later seasons."
Drogba, for his part, has revealed on his Twitter account that he is heading to Qatar for Montreal Impact's training camp rather than joining up with the Chelsea coaching team.
Meanwhile, a statement from the Major League Soccer club read: "Forward Didier Drogba will not be present for the opening of the camp, but he will be doing preparation work in view of the upcoming season. He will join the team for the second part of training camp, which will take place from Feb. 15 to 28 in St. Petersburg, Florida."
Drogba remains a fan favourite among Chelsea supporters and was voted the club's greatest ever player in a poll conducted by their official magazine in 2012. He won four Premier League titles, four FA Cups, three League Cups and the Champions League over a nine-year period with Chelsea, which stretched over two spells.