The remainder of the January transfer window looks set to turn into the Diego Costa show amid suggestions of a bust-up involving the fiery Chelsea striker, club fitness staff and manager Antonio Conte.
The Telegraph first reported on Friday evening (13 January) that Costa, currently the Premier League's top scorer with 14 goals in 19 appearances, has been dropped from the squad for tomorrow's clash with Leicester City, after not training with his teammates for three days following a row with a fitness coach.
It is also claimed that the Spanish international is the latest player to attract a lucrative offer from the Chinese Super League that would see him become one of world football's top earners on £30m-per-year.
Costa has been integral to Chelsea's fortunes so far this term, leading the line with aplomb during a formidable 13-game winning run that propelled them to the top of the table. However, by his own admission he almost left the club last summer in order to secure a return to former employers Atletico Madrid.
"Could I have gone in the summer? Yes, yes. I was about to leave," he said earlier this month. "I was about to but, well, I'm happy here as well and that's that. Did I want to go? Yes, yes. I had the possibility to go to Atletico, because of a few things, the family, the life I have there but not because of Chelsea, because, here, there's a lot of love with the supporters, with the people, so I'm here very happy, I'm very content. People love me a lot. There was one thing I wanted to change for family reasons but, well, it wasn't to be and I continue to be happy here."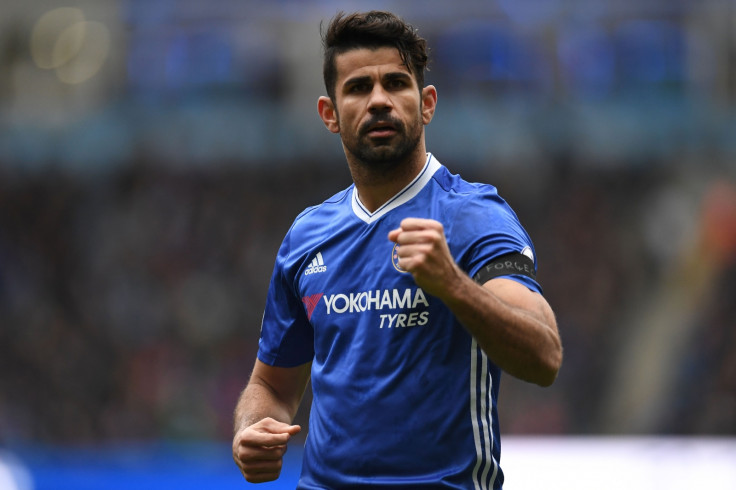 Costa also pointed to the new manager as a major reason behind his eventual decision to stay put, claiming that "from the very first minute, [he] said he counted on me". The Italian was already said to be on the lookout for striker reinforcements in January amid rumours over a potential swap deal involving current back-up Michy Batshuayi and Swansea City's Fernando Llorente, who previously spent a year under Conte at Juventus. This latest development could surely accelerate that search.
Chelsea will be desperate not to lose the services of Costa, particularly during the mid-season transfer window, and it remains to be seen how much of a detrimental impact this latest controversy will have on the leaders as they seek to bounce back from that streak-busting 2-0 defeat to London rivals Tottenham Hotspur. The Blues are currently five points clear of second-place Liverpool ahead of their trip to the King Power Stadium.