Social news site Digg has been bought by technology development company Betaworks, who paid a reported £324,000 and plan to turn the site back into a startup.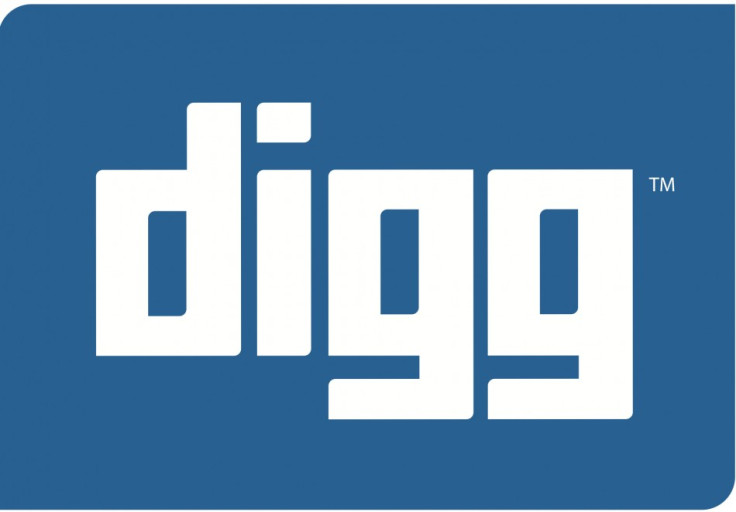 Created in 2004 by Kevin Rose, Digg.com became hugely popular and, after a round of funding in 2008, was worth $175 million (£113 million), attracting some 40 million unique visitors each month. Then a number of unpopular design changes, user revolts and the growth of competition from social networks saw Digg lose much of its value.
"Betaworks has acquired the core assets of Digg," the new owner said on its website on 12 July. "Digg is one of the great Internet brands, and it has meant a great deal to millions of users over the years. It was a pioneer in community-driven news."
But the community that made Digg so successful would contribute to its downfall, as updates and changes to the site's design and operation sparked mass boycotts and protests.
One particularly stinging protest by its users after a redesign in 2010 saw the site bombarded with links to rival Reddit.
Betaworks continues: "We are turning Digg back into a startup. Low budget, small team, fast cycles.
"How? We have spent the last 18 months building News.me as a mobile-first social news experience. The News.me team will take Digg back to its essence: the best place to find, read and share the stories the Internet is talking about. Right now. We are going to build Digg for 2012. More to come."
A year after going online, Digg become the poster child for Web 2.0, with owner Rose appearing on the cover of BusinessWeek in August 2006 with the headline claiming the site to already be worth $60 million.
Digg was described in the magazine as the 24th most popular website in the US, just behind The New York Times at 19 and way ahead of Fox News at 62.
Users enjoyed being able to read only news that interested, compiled by like-minded people, but when some posted stories explaining how to crack the copyright encryption of the now-extinct HD DVD format, Digg began deleting content.
This caused a user revolt and Digg quickly announced that it would stop deleting user-generated content.
Stories submitted by users to Digg are made popular by the number of 'Diggs' they get and appearing on the front page was once a sign of huge public interest. Other websites would talk of the 'Digg effect' where a single appearance on the homepage could result in significant spikes in traffic.
But the system could be gamed, as Wired proved in 2007 when a deliberately dull blog post was submitted and Diggs were bought from a service called User/Submitter, which artificially pushed the post to the front page.
A refresh in 2010 to stop the site from being gamed in this way proved unpopular with users, who moved to rivals Slashdot and Reddit, and instead used social networks like Facebook and Twitter to share news.