Dior repeated history today as the fashion house presented its Cruise '17 collection at the grand location of Blenheim Palace.
Coinciding with the launch of a brand New Bond Street store that opened on Monday 30 June along with the Lady Dior, a pop-up pub in Mayfair, the celebrations kicked off ahead of Dior's eagerly anticipated show. The unusual site of the likes of actresses Kiernan Shipka, Kate Mara as well as Lady Kitty Spencer raising a toast in a local London pub was quite a sight, as the trio got set to embark on a journey to the countryside for this evening's catwalk extravaganza.
Anyone hopping on a train on Tuesday afternoon from London Victoria may have had a surprise when they found themselves tapping in next to Emma Roberts and Net-a-Porter's Natalie Massenet who were setting off on the Dior Express.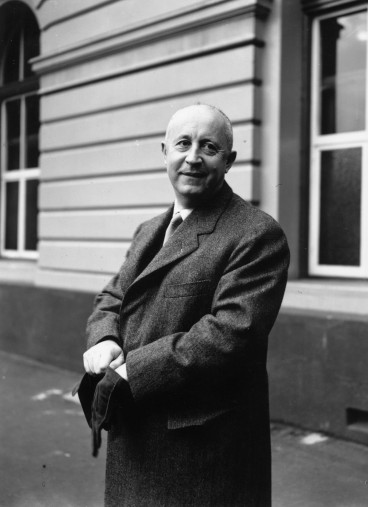 This is not of course the first time that Dior has strayed from the banks of the River Seine to present its collection, having previously jetted fashion insiders across the water from Manhattan to Brooklyn and Pierre Cardin's iconic Palais Bulles in Cannes, but this is a truly special event in history.
Christian Dior may have had his roots firmly set in Paris but his heart often journeyed to Britain. A confessed Anglophile, the designer headed to the aristocratic residency at Blenheim Palace first in 1954 in order to present a collection for the Red Cross. With Princess Margaret an ardent admirer of his New Look collections of 1947 and beyond, his fame in the UK was at its highest and the show was a riotous success.
After Dior's untimely death in 1957 at the age of 52, his protégé Yves Saint Laurent took over at the helm and followed suit in 1957 hosting another show at the palace in aid of the Red Cross also, which Princess Margaret also attended.
Fast forward almost 60 years and Dior has returned to Blenheim to carry on the legacy. The brand may still be without a creative leader after the departure of Raf Simons but rather than fighting for a new direction, the house has looked to its greatest legacy, its heritage.
The in-house design team has brought Christian Dior back to its adoptive home and the fashion crowd are delighted. While there might not be the likes of Princess Margaret in attendance, the jet-set crowd who have flown in for the occasion are living proof that the brand is supported by the weight of high-profilers who have a healthy amount of Instagram followers rather a long line of royal titles under their neatly monogrammed Dior belts.
The collection itself fitted perfectly into the quintessentially British setting. Ditzy floral prints, lavishly layered silks with neat bows and buttons felt right at home inside the rich, dimly lit setting and brightened up what was a dreary day.
Serge Ruffieux and Lucie Meier have had a had a challenge on their hands since Raf Simons left the reins of the brand unmanned but they managed to encapsulate the frivolity of Cruise within a selection of designs that placated both British and Parisian aesthetic. These collections after all are for women who are escaping but have their style firmly secure.
The playful prints were certainly an ode to British history with the runway emblazoned with vintage scenes of fox hunting that matched many of the blouses and neatly pleated skirts shown.
Light pastel hued knits were layered confidently over rich woolen cropped trousers and mini skirts in burnt orange and anthracite whilst more classic New Look Dior A-line silhouettes were reimagined in patent leather.
Accessories that are always another crowning glory for Dior were as eccentric in style as the clothing. Wide bulky heeled ankle boots were a favourite that revealed a glowing gold sole.
The micro trend that many will take away was the printed Mitzah scarves wrapped delicately around the wrist, an ode to Dior's muse Mitzah Bricard who often wore leopard print silk scarves in this manner. As Christian Dior wrote in his Little Dictionary of Fashion "The scarf is to a woman what the tie is to a man, and the manner in which it's tied expresses your personality." One of many respectful nods to the past in a collection that is also remarkably forward thinking and a triumph for a house that is powering on without a defined leader, but rather finding one from within the ranks.
Click through to see the best looks from Dior Cruise 2017