Disney has finally found the boy who will star as Mowgli in the upcoming live-action and animated adaptation of The Jungle Book.
Ten-year-old Neel Sethi is set to join a star studded cast which includes Scarlett Johansson, Lupita Nyong'o, and Ben Kingsley.
Disney revealed in a statement to Us Weekly that Sethi was chosen out of thousands of auditions conducted throughout the United States as well as India, in New Zealand, London and Canada.
The Disney studio said in a statement, "After an extensive worldwide search, The Walt Disney Studios is pleased to announce that 10-year-old Neel Sethi will play the part of Mowgli in Disney's The Jungle Book,"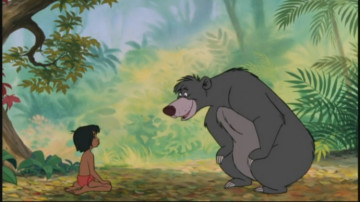 "Neel is a newcomer from New York picked from among thousands of auditions, and his role in The Jungle Book marks his first foray into acting," Disney revealed.
Ten-year-old Sethi has never acted a day in his life, but Disney isn't concerned about his lack of experience. In fact, the director and casting director praised the New York kid's natural talent.
Director Jon Favreau said, "Casting is the most important element of any film and finding the right kid to play Mowgli was imperative."
"Neel has tremendous talent and charisma. There is a lot riding on his little shoulders and I'm confident he can handle it," he added.
Casting director Sarah Finn said, "the adorable 10-year-old embodies the heart, humor and daring of the character. He is warm and accessible, yet also has an intelligence well beyond his years and impressed us all with his ability to hold his own in any situation."
"Even though he has no professional acting experience, his natural charisma and instincts jumped out at us," Finn added.
As Mowgli, Sethi will be the only actor seen in the film, which is based on Rudyard Kipling's 1894 story collection about a boy raised in the jungle by wild animals. The other characters will only lend their voices to characters via digital animation.
Ben Kingsley, will voice the black panther Bagheera, and Idris Elba is set to voice the man-eating tiger Shere Khan. Scarlet Johansson will be heard as the snake Kaa, and Nyong'o will be the voice of Raksha the mother wolf.
Disney's Jungle Book is scheduled for release in 3D on October 9, 2015.