Disney Closes LucasArts, Leaving Future Star Wars Games in Limbo
Disney is to shut down its LucasArts game publishing subsidiary, with almost all 200 employees losing their jobs and leaving the future of Star Wars video games uncertain.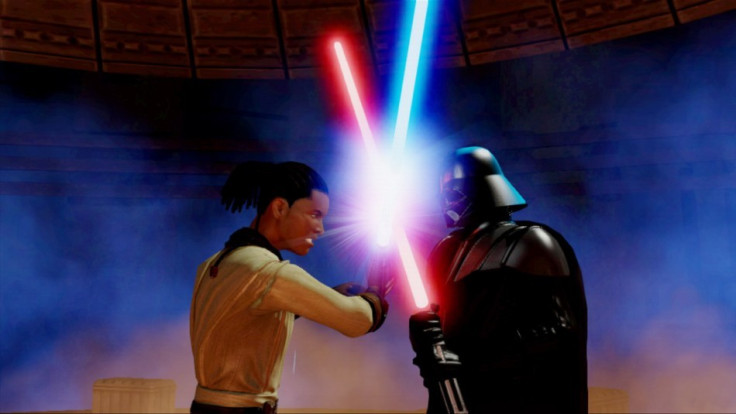 The move means LucasArts will no longer be developing games internally, and instead the studio will hand game production to third party developers; this also means work on the upcoming Star Wars 1313 will be halted, although it may be picked up by another developer in the future.
Disney said in a statement: "After evaluating our position in the games market, we've decided to shift LucasArts from an internet development to a licensing model, minimising the company's risk while achieving a broader portfolio of quality Star Wars games.
"As a result of this change, we've had layoffs across the organisation. We are incredibly appreciative and proud of the talented teams who have been developing our new titles."
The Wall Street Journal reports that fewer than 10 LucasArts employees have been retained to oversee the third-party production of future games.
Although Star Wars: The Force Unleashed and the Battlefront series were both well received, LucasArts has struggled in recent years, with Star Wars Kinect being met with disappointment and BioWare-developed The Old Republic failing to maintain subscribers, forcing the development of a free-to-play model.
Disney acquired Lucasfilm for $4.05bn (£2.7bn) in October 2012, a deal which included Lucasfilm Animation and LucasArts, which is responsible for Star Wars games, as well as Monkey Island, Lego Indiana Jones and Fracture.
At the time of the acquisition, LucasArts said it was "more likely to focus on social and mobile than on console...We'll look opportunistically at console, most likely in licensing rather than publishing."
Following the announcement of the shutdown, Raven Software and its parent company Activision have released the source code for two of the Star Wars games - Star Wars Jedi Knight II: Jedi Outcast and Star WArs Jedi Knight: Jedi Academy "for people to learn from and play with."
In a statement issued to gaming website Kotaku, the company said:
"Raven is sad to hear about the closing of LucasArts today, we respected them and enjoyed working with them over the years. We wish the best for all the talented people who were let go and hope they find good work in studios in the industry.
"We loved and appreciated the experience of getting to make Jedi Knight II: Jedi Outcast and Jedi Academy for LucasArts. As a gift to the persistently loyal fanbase for our Jedi games and in memory of LucasArts, we are releasing the source code for both games for people to enjoy and play with."
© Copyright IBTimes 2023. All rights reserved.