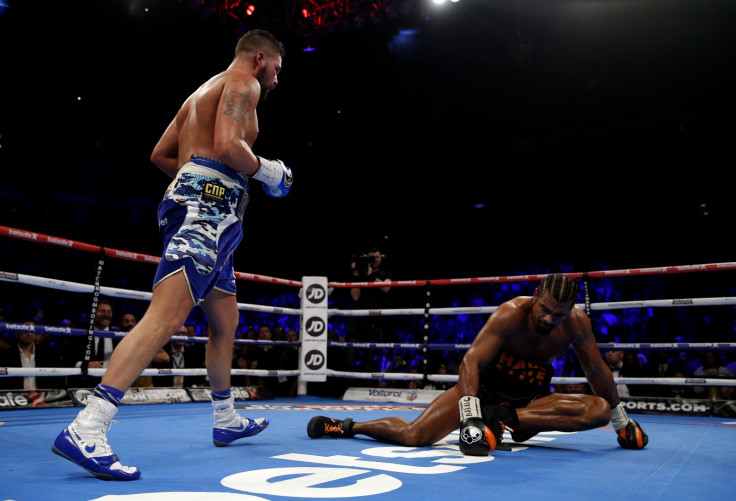 A rematch between David Haye and Tony Bellew could be sorted "very quickly" if the Bermondsey boxer gives 'The Bomber' the respect he deserves, according to Eddie Hearn. Bellew had to be convinced to fight Haye after being unhappy with certain elements of the deal for the bout at the O2 Arena in March, but the his promoter now thinks the boot is on the other foot when it comes to negotiating a rematch.
Haye is currently recovering from the nasty Achilles injury he suffered while being stopped in the 11th round during a thrilling bout earlier in the year. Bellew is open to a second fight so long as he is offered the same terms that 'The Hayemaker' received for the first bout.
Hearn, who promotes a number of Britain's biggest boxing stars including Anthony Joshua, Kell Brook and James DeGale, thinks Bellew was looked down upon by Haye's camp and says some aspects of the deal were 'condescending'.
"Tony [Bellew] is up for the rematch and the biggest thing for him is getting the respect in the negotiations that he had to cower to in the first fight," Hearn told Sky Sports. "We were given the opportunity to fight Haye in a deal that Tony didn't believe was fair, but ultimately I convinced him.
"We were glad we took that fight, but there were elements and aspects of that deal that were condescending. Very simply, Tony now wants the flip of that deal. He wants what David had last time, and vice versa."
Hearn was keen to stress that Haye, who has held two world titles in two world classes, will not be held to ransom but says a rematch with Bellew is his only route back into the boxing world.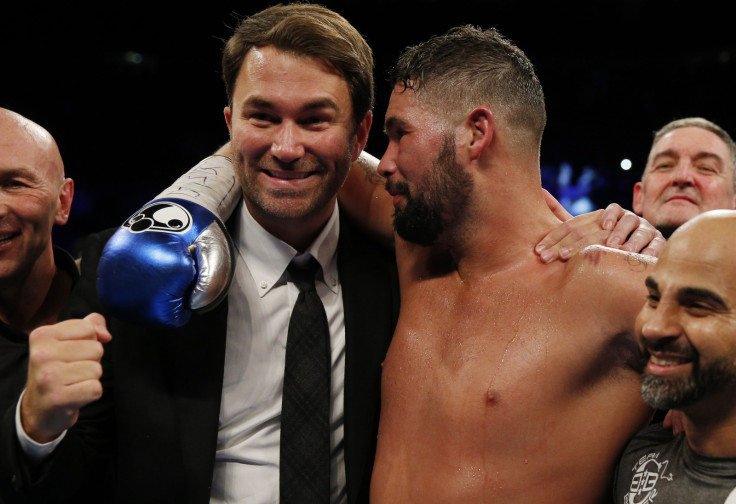 The Liverpool-born fighter recently discussed the possibility of fighting WBO heavyweight champion Joseph Parker and had an angry confrontation with American WBC champion Deontay Wilder prior to Anthony Joshua and Wladimir Klitschko's fight at Wembley Stadium in April.
But Hearn seemed to hint that he will be able to thrash out a deal with Haye in relatively quick fashion.
"Haye needs this fight badly, there is no other fight for him other than Tony Bellew," Hearn added. "On the other hand, there are many fights for Tony, but it's not a case of going to Haye and holding him to ransom.
"Haye said after the first fight that he knows there are many things he has to do in the rematch and he has to give Tony respect, if he does that then the rematch can happen and can be done very quickly."