When the dust settles after a blockbuster night at Wembley Stadium, when 90,000 fans in attendance set a post-war record the man-of-the moment, Anthony Joshua MBE, can give himself a pat on the back.
He left it all in the ring, he went down, he got back up, and he won against the most dominant heavyweight of the 21<sup>st century.
It was a bout that harped back to the golden era of the heavyweight division, it had all the drama, the celebrity and the occasion, Joshua even looked the part in his all-white robe mimicking the now-deceased legend that was Muhammad Ali.
However, it wasn't all straight forward for Joshua. Unlike the majority of Joshua's previous opponents Klitscko wanted this fight. The son of a tough Soviet Air Force Army General, Klitschko's pride would not allow him lie down in his 69 professional bout, even after hitting the canvas in the sixth round.
The rangy Ukrainian, who marked his 41<sup>st birthday in March, must at one point thought he had beat the young upstart, flooring Joshua in the sixth round, and the Brit seemingly out-on-his-feet.
But when you are 27-years-old your recovery time is much quicker than at 41, so in the 10th, and finally the 11<sup>th round, Joshua came back to floor Klitschko, who succeeded the retired Brit Lennox Lewis as the world's leading heavyweight, twice.
Those fans at Wembley got to see a rare moment; the fall of great champion and the emergence of new great, a British-Nigerian Londoner, once a bricklayer, who is now laying the foundations to become the sport's first billionaire.
It was a career defining night for Joshua who will no doubt put his knockdown to a learning curve, a minor blip on his way to greatness, but it has not been the only blip in his life.
"Tyson Fury, where you at baby?" he said on Sky Sports after the win. "Come on, is that what you want to see? I enjoy fighting. I love fighting.
"Tyson Fury I know he has been talking a lot and wants to come back and compete. I want to give 90,000 people another chance to come back and watch some boxing here."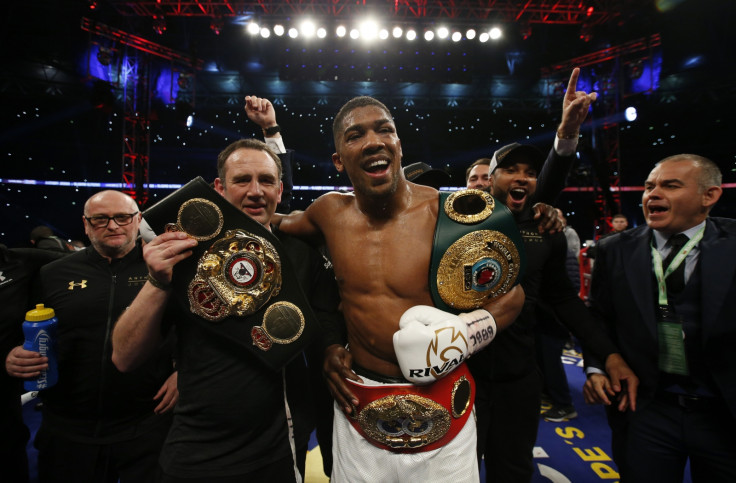 Wilder? Parker or Fury?
The world is now Joshua's oyster, he now holds the IBF and WBA titles and he could target two undefeated fighters for belts; the American Deontay Wilder, who holds the WBC belt, or the Kiwi Joseph Parker, who holds the WBO.
Wilder could mean a mega fight in a Las Vegas hotel for Joshua, who no doubt would relish bring thousands of Brits over to the Mojave Desert, in numbers similar to those of Ricky 'The Hitman' Hatton.
Another option could be Tyson Fury, the once-unified champion who has struggled with drug addiction and depression. This could mean another Wembley sell-out and another big payday for a man who still lives in a two-bedroom ex-council flat with his mum.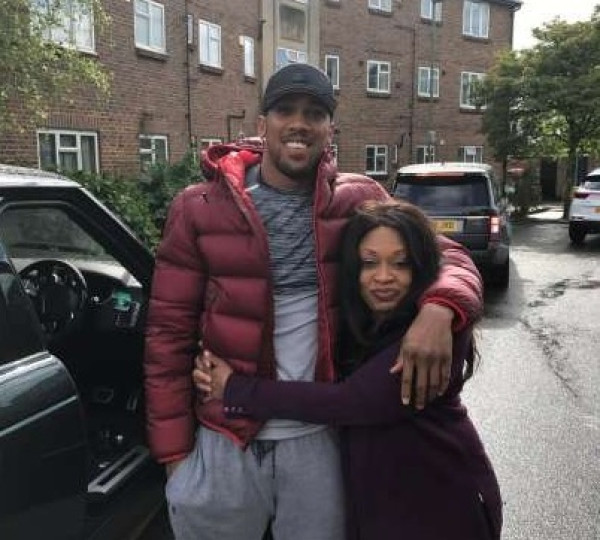 Flirting with a life of crime
Born to a Nigerian mum, Yeta, and a half-Irish half Nigerian dad family in Watford 'AJ' still lives with mum in a flat in north-west London. He grew up in Hertfordshire and excelled at sports in school.
Joshua said he spent six months in Nigeria where he was registered in a boarding school and learnt discipline which has made him become one of the biggest boxers in the world.
He told the Daily Mail: "It was a change and I thought I was going to go for the full course: 5.30am in the morning, up fetch your water, put like an iron in your water to warm it up. Your clothes had to be washed and ironed.
"It wasn't an issue, but I wasn't prepared. It was a good discipline."
But in 2009, Joshua was put on remand in Reading Prison for what he describes as "fighting and other crazy stuff" and suffered the indignity of wearing an electronic tag around his ankle on release.
Two years later, in 2011, Joshua was pulled over by the police for speeding and found with 8ozs of cannabis hidden in a sports bag in his Mercedes-Benz and sentenced to a 12-month community order and 100 hours' unpaid work.
He was suspended from the England's boxing squad but returned to compete at the 2011 World Championships, winning silver.
The next year he would win a gold medal in the super-heavyweight category at the London Olympics and catapult himself to the top of the amateur game, turning professional the following year.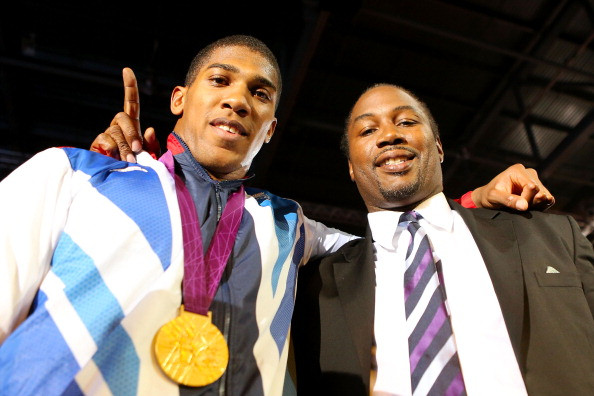 The first billionaire boxer?
It is estimated that Joshua will pocket £15m ($19.43m) from Saturday night's fight and has in the past told GQ magazine he wants to be the sport's first billionaire.
He said: "When I first started, the aim was to become a multimillionaire.
"But now there are ordinary people, grandmas and grandads, who are worth millions just because of property prices.
"So the new school of thought is that I need to be a billionaire. Being a millionaire is good but you have to set your sights higher.
"If I'm making £10m from my next fight, my next target has to be making 10 times that. And if I get to £100-150m, why not go for the billion?"
And if he fights until he is the same age as Klitschko if he earned around £70m a year he will hit his target.
With 13 partners in total, including sportswear giants Under Armour, deodorant Lynx, Jaguar cars, Stub Hub ticket sales and Beats headphones he makes tens of millions without even stepping into the ring.
And assuming he will earn the same as Floyd Mayweather in his later career (a reported £162m for his fight with Manny Pacquiao) this target could be more than achievable.
That isn't bad for the former bricklayer and father-of-one who has a six-month-old son Joseph with his girlfriend Nicole Osbourne, 26.
Nicole, who he reportedly first met at school, teaches dance students at the Femme Fitness gym in Watford and stars in pole dancing videos on YouTube, and lives in a £500,000 flat Joshua bought her.
But even after Saturday's mega fight AJ will need to earn more than £284m to replace footballer David Beckham as Britain's richest sportsman of all time.