For the first time, a team of scientists has used a drone to shoot thermal footage and collect samples of gas from inside Italy's Mount Etna volcano.
Where previously scientists would scale the sides of the volcano on foot and wait for the wind to blow gas towards them for collection, researchers can now fly relatively simple drones right into the volcano craters to better understand them, and develop improved plans for the evacuation of local residents should an eruption be expected.
Led by volcanologist Prof. Jonathan Castro, scientists from the University of Mainz used a pair of DJI drones – the Inspire 1 and Matrice 600 Pro – to monitor temperatures with a thermal camera and collect gas for analysis.
Castro previously used his own DJI Phantom 2, a much smaller and cheaper consumer-grade drone, to capture footage from directly above a volcano. To his surprise, the drone was not affected by wind and dust, or from being flown 3,000 metres above sea level.
The Inspire 1 drone was fitted with a Zenmuse XT thermal imaging camera to monitor temperatures, while the Matrice 600 Pro was kitted out with a multi-gas measurement box to analyse gas composition and volcano deformation. The drones were used over the course of a six-day expedition.
Castro said: "With thousands of people living in the vicinity of volcanoes, we wanted to better understand how they behave. Mount Etna has a long and frequent history of lava forming and eruptions. It's a perfect natural laboratory, but we need to analyse more thoroughly to protect the population in the area."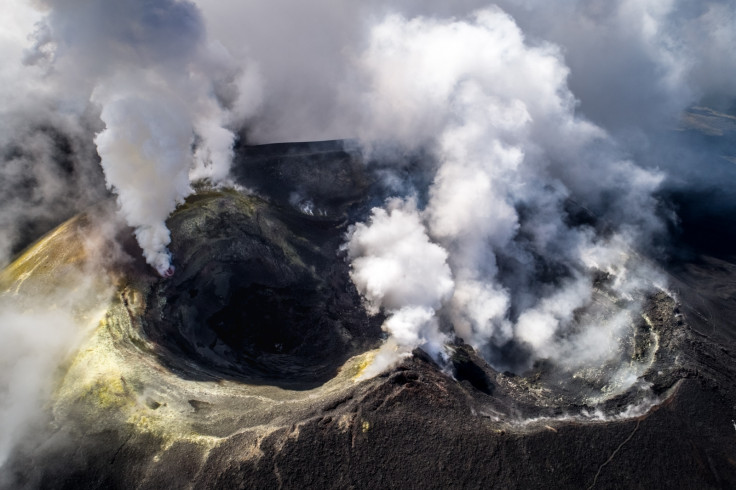 Mount Etna erupts on a regular basis. Most recently, in March 2017, magma spewed from the volcano and exploded on contact with snow, injuring 10 people. Before that, eruptions through 2011 and 2012 and their ash columns forced the closure of local Catania airport on numerous occasions. In July 2011 lava endangered a tourist hub on the side of the volcano, before it was successfully diverted. Eruptions can last for months at a time, with one spanning over 400 days between 2008 and 2009.
By using the drones, scientists found sulphur concentrations are much higher near vents, the cavities from which lava flows. Drones were also able to capture solids which formed due to sulphur reacting in the atmosphere with water, helping scientists to better understand the chemical evolution of volcanic gas plumes.
Castro added: "The academic world is reacting positively and more institutions around the world are relying on drones in their quest to predict eruptions. This brings us a step closer to potentially saving thousands of lives."