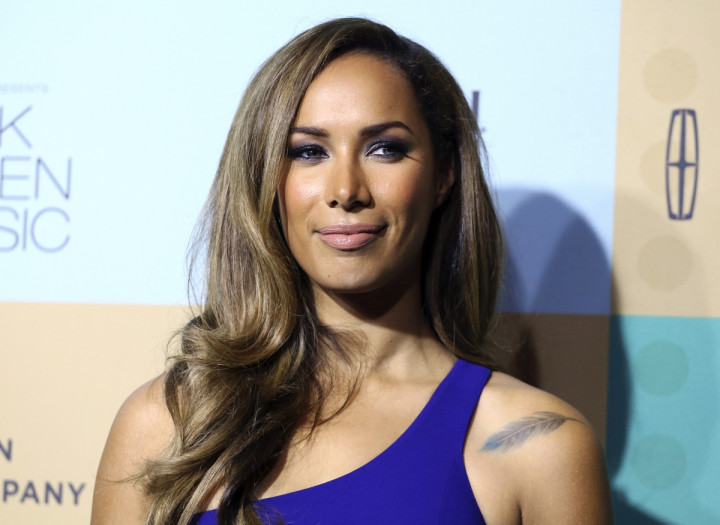 She was the first X Factor winner to taste international success, but seven years after being signed to Simon's Cowell's Syco Leona Lewis has parted company with the record label that made her a household name.
The 27-year-old singer's surprise departure comes after music bosses allegedly complained about her disappointing album sales and fans suggested she had become 'boring'.
Some might say that the 2006 champ, who was once dubbed Simon's 'Golden girl', has fallen victim to the 'X Factor Curse'.
While runner-ups like One Direction and Olly Murs continue to go from strength to strength, Lewis appears to be struggling to achieve longevity in the music industry after taking the X Factor crown.
Her last album Christmas, with Love only peaked at number 13 when it was released in December and sold a paltry 100,000 copies.
This is a world away from the huge success of her debut album Spirit, which topped charts across the globe and spurned hits like Bleeding Love and Better In Time.
She has now signalled that she is taking her music in a new direction by taking her talents over to Island Records, an arm of music giant Universal.
In a statement to fans the Hackney-born star described her move to Island as a "dream come true".
"After seven incredible years at Sony I feel honoured to be given the opportunity to sign to perhaps the most iconic label of all, Island Records," she said.
"To me Island has always been a label where artists can really flourish and are encouraged to express themselves."
"Island stands for quality music and signing with such a legendary label is really like a dream come true for me. I can't wait to start making music with my new team."
Her new alliance to Island Records may come as a blow to Sony, but Cowell wished her well in her new endeavours.
Although Lewis has followed in the footsteps of Syco rejects such as Alexandra Burke and Matt Cardle, she would be hoping Island Records will be her saving grace.