Dogecoin Dogecar Voters Hindered by Nascar Captcha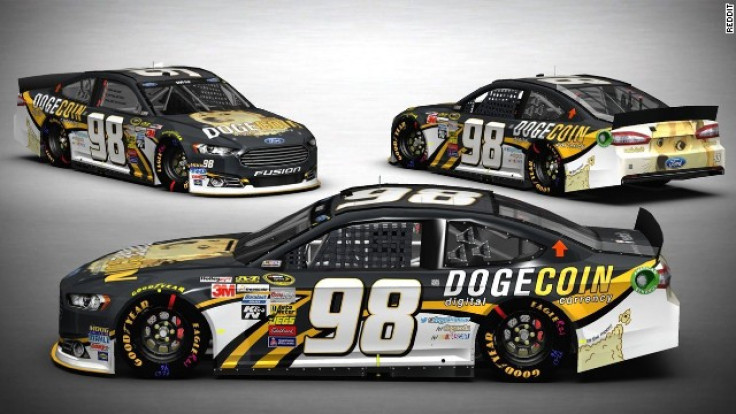 The dogecoin community is an active and vocal one and whatever else you may call them, apathetic is not it.
The community which has sent athletes to the Winter Olympics and water to drought-stricken Kenya has recently raised over $55,000 to sponsor a Nascar driver in the up-coming Sprint Car Series in Talldega on 4 May.
However getting Josh Wise to Talladega in a dogecoin-embossed car just wasn't enough for the dogecoin shibes, and for the past couple of weeks they have been voting non-stop in the Sprint Fan Vote to get Wise named as All-Star Driver.
The community had been taking advantage of the system which allows voters to submit multiple votes without need for authentication each time. This resulted in dogecoin fans like this submitting 1,738 votes in just 30 minutes.
However the people at Nascar didn't reckon on the enthusiam dogecoin followers have for Dogecar and Josh Wise, and have now added a Captcha to the voting page meaning such rapid and unrestricted voting will no longer be allowed.
However the move doesn't seem to have dampened the spirits of the dogecoin community, with most seeing it as an opportunity rather than a problem:
Dogeconomist said: "This is our opportunity to prove that they are genuine votes by continuing to keep up the voting after this change. I'm going to maintain my ~100 votes per day despite the captcha change, and I hope everyone else does too."
There are others of course who believe the move has been implemented by Nascar because all the votes for Wise were making a severe dent in the overall voting. Some have even go so far as to suggest the vote is rigged anyway with Danica Patrick believed to have been pre-selected.
© Copyright IBTimes 2023. All rights reserved.