A dogecoin user has temporarialy donated $20,000 of his own money to prove Save Dogemas is not a scam.
The Save Dogemas campaign was set up by three members of the dogecoin community last month after 30 million coins were stolen over Christmas.
On 25 December someone hacked into two of the currency's most popular digital wallets – Dogewallet and Instadoge – and stole over 30 million coins, which at the time would have been worth somewhere in the region of $18,000 (£10,890) but following a month of huge interest in the cryptocurrency, would now by worth over $40,000.
In response to the theft, Ben Doernberg and two other dogecoin users established the Save Dogemas campaign to crowd-fund a pot of money from which those who lost dogecoin in the Christmas Day theft would be reimbursed.
Save Dogemas scam
The community raised over 14 million dogecoins for the Save Dogemas campaign but as of yet, only a very small proportion of this has been handed out to those affected.
This delay in getting the funds delivered to those affected by the theft has led some people to question if the Save Dogemas campaign itself was a scam.
"It now seems that the campaign may in have been a further scam. So far there has been no announcement on reimbursement being made. And it seems that the founding members of the campaign are being cagey about when distribution may occur," one IBTimes UK reader said in an email this weekend.
Payouts
To try and clarify the situation we contacted Doernberg to see just what was happening.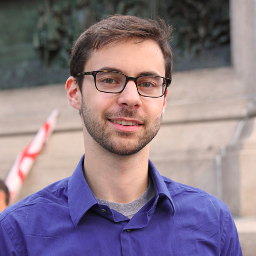 Doernberg told us that 14.6 million dogecoin had been raised during the campaign and that 700,000 of those had been paid out to people who were victim's of the theft.
The initial payouts have been to people who claimed to have lost less than 10,000 dogecoin in the attack and the remaining 13.9 million dogecoin would be distributed to the other victims.
Delay
But Doernberg says this is going to take some time, for several reasons:
"Because Dogewallet has not helped us at all we're in the process of setting up a ticketing system and manually verifying claims over 10,000 dogecoin. This is going somewhat slowly because we're all volunteers and busy with many projects."
The balance of the dogecoin collected during the campaign is being held by one of the founding members, Brian Worley, who is a reserve duty marine and currently in the field.
Doernberg said that ideally Worley "could have transferred the funds raised to the [Dogecoin] Foundation for safekeeping today" but is unable to do so until later this week.
As a way of appeasing those claiming Save Dogemas is a scam, Doernberg has transferred 14 million of his own dogecoin to the Dogecoin Foundation which has confirmed the transfer has been made and it is also visible on the dogecoin blockchain.
Doernberg says the money he has transferred will be returned to him once Worley is able to transfer the fundraising money to the Dogecoin Foundation later this week.