Director Lasse Hallström and producer Gavin Polone have addressed the animal abuse claims surrounding upcoming drama film A Dog's Purpose, following the leak of on-set videos that reveal a dog being forced against its will into rushing water and another having to be rescued by a handler from the simulated currents.
The 70-year-old filmmaker took to Twitter to voice that he was "disturbed" by the video and that he did not witness the event taking place. He went on to write: "We were all committed to providing a loving and safe environment for all the animals in the film.
"I have been promised that a thorough investigation into this situation is underway and that any wrongdoing will be reported and punished. The animals' safety was of utmost priority for both myself and everyone on the set. I have been a lifelong animal lover and A DOG'S PURPOSE is my third film about dogs."
"I'm horrified by this", Polone also released in a statement. "If I had seen that, I would have stopped it in a minute. People have to be held responsible for this. It was someone's job to watch out for this kind of thing. This is something I've written about before, whether it be circus animals or animals on set. American Humane are supposed to be there supervising.
"That's their job that someone is paid a lot of money to do. Why wasn't this stopped? There needs to be a better system than this."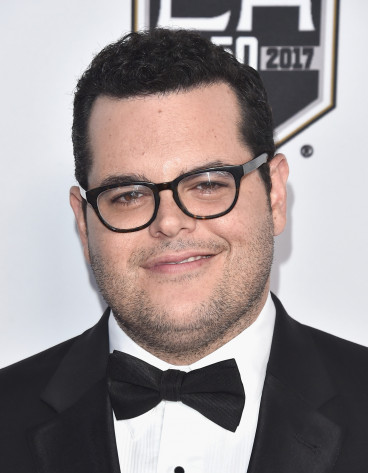 Hallström and Polone aren't the only names linked to the project that have spoken out either. Taking to his Facebook page, actor Josh Gad – who voices a dog named Bailey in the movie – wrote: "I signed on for a film that truly stands out as one of the most beautiful love letters to animals I have ever seen. Today, however, I saw a disturbing video that appears to show a scared German Shepherd being forced to perform a stunt on the set of this film.
"I am shaken and sad to see any animal put in a situation against its will," he continued.
The film's animals were provided and handled by Birds & Animals Unlimited, who have yet to respond to the video and the backlash surrounding it. However, production company Amblin Entertainment released an official statement following PETA's (People for the Ethical Treatment of Animals) call for animal lovers to boycott the movie:
"Amblin followed rigorous protocols to foster an ethical and safe environment for the animals. While we continue to review the circumstances shown in the edited footage, Amblin is confident that great care and concern was shown for the German Shepherd Hercules, as well as for all of the other dogs featured throughout the production of the film.
"There were several days of rehearsal of the water scenes to ensure Hercules was comfortable with all of the stunts. On the day of the shoot, ‪Hercules did not want to perform the stunt portrayed on the tape so the Amblin production team did not proceed with filming that shot. Hercules is happy and healthy."