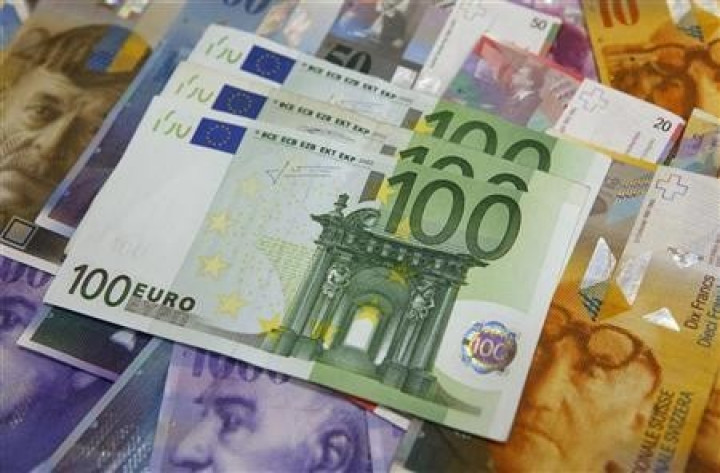 The US dollar rallied to a new two-year high against the Canadian dollar, ahead of data forecast to show US growth momentum is increasing, while stronger-than-expected UK PMI strengthened the sterling across the board.
The USD/CAD traded at a high of 1.0946, its highest since 6 June, up from its previous close of 1.0916.
The EUR/USD fell to 1.3384 from Monday's close of 1.3422, further approaching a retest of the 30 July eight-month low of 1.3366.
The USD/CHF rose to 0.9097 from the previous close of 0.9067, and the pair is now just a shade away from the 30 July six-month high of 0.9108.
Data from the eurozone were largely positive but could not help the euro's drop as traders were betting on the fundamental strength of the US dollar as well as the British pound.
The EUR/GBP dropped to 0.7928 from Monday's close of 0.7959 and the pair is now very near the two-year low of 0.7874 touched on 23 July.
Eurozone July services PMI rose to 54.2 from 52.8 and the composite one to 53.8 from 52.8 even though expectations were slightly higher at 54.4 and 54.0 respectively.
Eurozone retail sales surprised the market on the higher side with a 2.4% year-on-year rally for June, up from 0.6% rise in May, and compared with a consensus of 1.2% growth.
The UK's services PMI rose to 59.1 in July from 57.7, a Markit release showed, topping a consensus of 57.9.
The GBP/USD traded near 1.6865, little changed from the previous close, with optimism about both the UK and the US making a choice between the two currencies difficult.
The US is scheduled to release several data points including June factory orders and ISM non-manufacturing PMI for July. Markit's July PMI numbers will also be watched on the day.
The market consensus for the ISM index is 56.3 from 56.0 in June and the forecast for factory orders is a growth of 0.6% compared to a 0.5% drop recorded in May.
BoE and ECB rate decisions
The market is now waiting for the Bank of England and European Central Bank rate decisions, scheduled for 7 August.
The BoE statement is likely to include some hawkish elements given the positive data outcome recently while its eurozone counterpart is far away from showing any confidence in economic recovery in the region.
At the same time, the market will add any positive message from US data points to the balanced Fed statement that came on 30 July, strengthening the case for increasing market bets of a sooner rate hike by the FOMC.