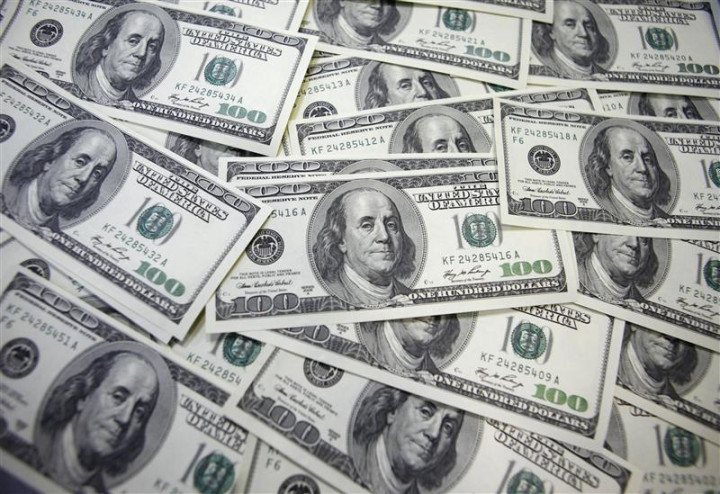 The US dollar has pared some of its gains on Tuesday as withdrawal of troops by Russia and Ukraine from their common border eased the safe haven outlook of the US currency.
The USD index dropped to as low as 84.38 from the previous close of 84.70, further distancing from the four-year high of 84.86 touched on Monday itself.
Technically, a decisive break below 84.40 will open doors to 83.86 ahead of 83.05. Next downside levels will be 83.05 and 82.30 ahead of a crucial support zone of 81.60-81.30. Only a break of that will resume the downtrend since July last year.
Euro strengthened against the greenback despite a set of weaker than expected PMI numbers from the region. EUR/USD rose to 1.2896 on Tuesday from 1.2849 at Monday's close, and further off the 14-month low of 1.2816 touched last week.
The drop in the dollar has also helped gold and silver - the metals traded up 0.6% and 0.5% respectively on the day.
The sharp dollar rally in the recent weeks was mainly aided by the market view that the US Fed will turn to a hiking cycle next year for sure. The central bank on 17 September said it sees higher interest rates by the end of 2015 than it was projected earlier.
Some analysts, however, don't believe in the case for continued dollar rally and fall of metals- they say the US will not be able to hike rates as easy as it would think because the impact of an earlier-than-required hike will be difficult repair.
"The current data does not support the thesis of a strong economy, and common sense and past experience make it clear that the Fed will not be able to raise interest rates, or normalise policy, without pushing the over-leveraged economy back into recession," Peter Schiff, the CEO of Euro Pacific Capital, told IBTimes UK.
"Far fewer people recognise the danger now compared to the years leading up to the 2008 crisis. Our bubbles are bigger and the economy more dependent on low rates. Once the Fed is drawn back into greater stimulation, the case for gold will be vindicated," said Schiff.
The German manufacturing PMI by Markit dropped to 50.3 in September from 51.4 in the previous month while the market was expecting a modest fall to 51.2, data showed on Tuesday.
The eurozone composite PMI slipped to 52.3 from 52.5 when the consensus was for an unchanged reading.
The withdrawal of Ukrainian and pro-Russian rebel forces was made possible by a peace agreement signed over the weekend.