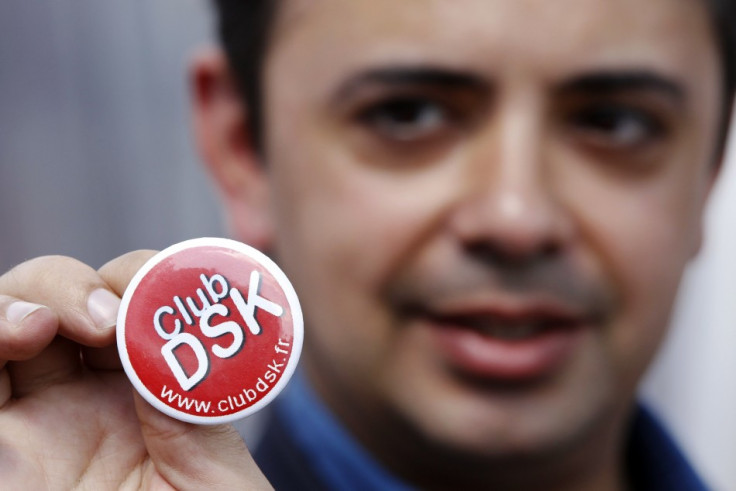 The sexual assault charges against IMF chief Dominique Strauss-Kahn in New York and his arrest have sent shockwaves across Europe, but how will it impact on the French political scene?
Dominique Strauss-Kahn, head of the International Monetary Fund, was just a few weeks ago tipped as Nicolas Sarkozy's main political threat in the 2012 French presidential elections. His position within the IMF won him international plaudits for his role in handling the economic crisis. He has also been a key player in the Eurozone bail-outs of debt-laden Greece, the Irish Republic and Portugal.
DSK: a controversial character?
It is not the first time than the former French minister had a brush with controversy. In 1999 he was accused of corruption in two financial scandals related to Elf Aquitain and the MNEF, a student mutual health insurance, and decided to resign from his ministerial office to fight these charges He was acquitted in November 2001. In 2002 Tristane Banon, a French journalist and writer, accused him of attempting to rape her in 2002. She however did not press charges but is now said to be considering judicial action following the latest revelations and the arrest of the politician. Also, in 2008, an independent investigator was appointed following allegations that Strauss-Kahn had had an affair with a subordinate Piroska Nagy, whom he later made redundant and assisted in getting a new job. As a result of the affair, Strauss-Kahn was forced to issue a public apology.
How will French politics recover?
In the latest polls, prior to his arrest, Strauss-Kahn was tipped as a hot favourite in French public opinion and was expected to announce his candidature for the Socialist party (PS) primaries, enabling him to represent his party as a candidate for the French presidential elections.
His arrest however has now put a question mark on who will represent the Socialist party for the elections. It will also undoubtedly weaken the image of the PS, a party that had been struggling to find unity after the defeat of Segolene Royal in 2007. Since then, power struggles have affected the party, with high profile figures such as Martine Aubry, Francois Hollande and Segolene Royal fighting for public approval. Strauss-Kahn, seemed to be the person who could have attracted a majority of socialist militants 'suffrage.
In France, the main sentiment is that his arrest might have cost him everything: the IMF, his reputation, the presidential election, his family honour. The French political class is obviously in shock but nonetheless remained very cautious yesterday. Even if an arrest does not mean a conviction many feel that the stain now attached to an already quite controversial reputation will be difficult to remove. The left has lost its favourite just a few weeks away from the Socialist primary and Strauss-Kahn dropping out of the race has exploded the whole campaign.
In the unprecedented climate of French distrust for politicians, such an incredible affair is disastrous for all the parties of government, UMP or PS as the latest DSK affair profoundly changes the political state of play a year away from the presidential election.