US President Donald Trump has abandoned plans to form an infrastructure advisory council following the corporate backlash to his comments on far-right protesters.
Trump, who had proposed spending $1tn (£780bn) to upgrade America's roads, bridges, railways, water systems and airports, signed an executive order in July to start the process of creating an advisory group on infrastructure comprising of business leaders.
However, a White House official told the Reuters agency on 17 August that the council, which was still being formed, "will not move forward".
The decision comes a day after Trump disbanded two other business councils amid the furore created by his remarks on violence at a far-right rally in Charlottesville, Virginia, last weekend.
Chief executives of chipmaker Intel, pharmaceutical group Merck and sportswear company Under Armour were among those that resigned from a manufacturing panel after Trump belatedly condemned white supremacists and neo-Nazis who rallied in protest of a removal of a statue of Confederate general Robert Lee.
Violence between far-right protesters and counter-protesters led to the death of a woman and injured dozens, with Trump coming under a barrage of criticism for apportioning equal blame to the left-wing anti-fascist protesters at an ill-tempered press conference on 15 August.
The US president initially dismissed the departing CEOs as "grandstanders", before announcing that he was formally dissolving the manufacturing council and the strategic and policy forum.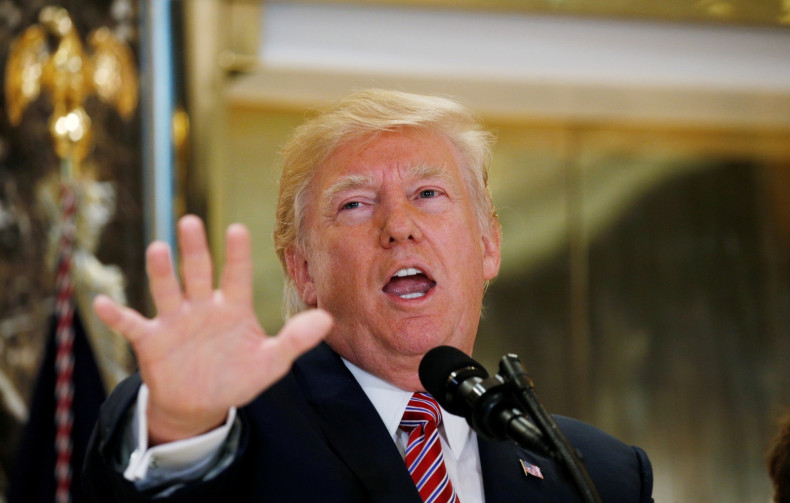 Trump had informally tapped New York real estate developers Richard LeFrak and Steven Roth to lead his infrastructure panel, according to Bloomberg.
The panel was intended to study and make recommendations to the president regarding the design, funding and delivery of large-scale infrastructure projects.
The members were expected to suggest ways to speed up project approvals and propose how to grow public-private partnerships.
Tesla boss Elon Musk became the first CEO to quit the White House manufacturing council after Trump announced that he was pulling the US out of the Paris climate accord in June.