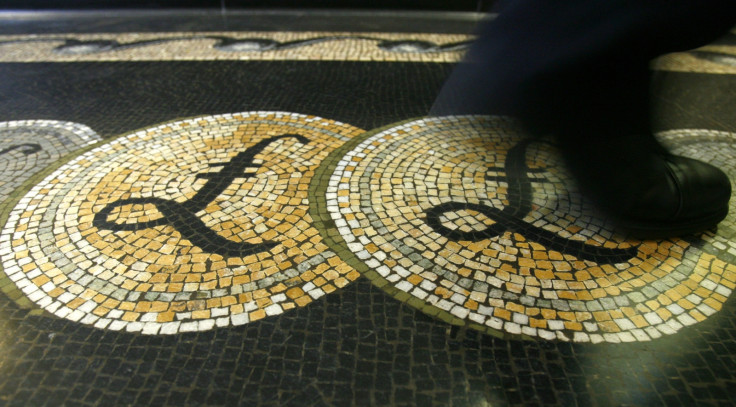 The pound got some breathing room versus the euro on Thursday (17 August), after the European Central Bank expressed concerns about the strength of the latter.
At 3:28pm BST, the pound was up 0.32% to €1.0990, even though it slid 0.06% versus the greenback to $1.2883. The euro also faltered against the dollar exchanging at $1.1724, down 0.37%.
Minutes from the European Central Bank's most recent monetary policy meeting, published earlier in the trading session, noted: "Concerns were expressed about a possible overshooting in the repricing by financial markets, notably the foreign exchange markets, in the future.
"It was underlined that the still favourable financing conditions could not be taken for granted. Caution was expressed that, in the present financial market environment, markets were particularly sensitive to incoming information."
In response, analysts said a market correction had been on the horizon, making the euro the biggest intraday faller among the major currencies.
Fawad Razaqzada, technical analyst at FOREX.com, noted that with the ECB becoming worried about a high exchange rate,whether they will now put their quantitative easing (QE) tapering plans on hold until central banks of the eurozone's largest trading partners start tightening their policies remains to be seen.
"The US Federal Reserve is in no hurry to raise interest rates again because of concerns about inflation being soft. The probability for a December rate increase currently stands below 50%.
"The Bank of England has also sounded more dovish than hawkish at its recent policy meeting, which caused the pound to tumble. With both the pound and dollar already weak, now it could be the euro's turn to potentially head lower and play catch up," Razaqzada concluded.
Specifically on the euro versus the pound, analysts at UBS said the British currency might be about to witness a reversal in its fortunes, having slid by 6% against the European common currency since the start of the year.
"Eventually, economic fundamentals assert themselves, and they suggest that the pound's journey south against the euro is probably closer to the end than the beginning," said the bank's UK economist Dean Turner, adding that the recent move higher for the euro was more of an overshoot, rather than a major sign of wider market trend toward sterling-euro party.
According to newswire Bloomberg's latest currency survey, of the 62 forex analysts it polled, only two – HSBC and Morgan Stanley – predict parity or above in favour of the euro by mid-2018.