Donald Trump blames Hillary Clinton for unravelling story about his campaign's Russia links
President says leaks about Trump team's alleged ties with Russia ploy to 'cover up' Clinton's errors.
In the midst of a growing scandal around his election campaign and transition team's ties to Russian officials and Russian intelligence President Donald Trump is blaming Hillary Clinton.
"This Russian connection non-sense is merely an attempt to cover-up the many mistakes made in Hillary Clinton's losing campaign," Trump wrote in a series of early morning tweets on Wednesday 15 February.
The previous day, it was revealed that Trump's campaign team had repeated contacts with senior Russian intelligence officials during the 2016 US election campaign.
The series of intercepted phone calls were revealed to The New York Times by four current and former government officials. They said that there was so far no evidence Trump's team cooperated with the intelligence officials, but in January President Trump said no one from his campaign had ever been in touch with Russia.
On Monday Trump's top national security official Michael Flynn was forced to resign after it was revealed he had mislead Vice-President Mike Pence and other top White House officials about the nature of calls he held with Russia's ambassador to the US during the transition. Flynn told them he did not discuss US sanctions against Russia, but leaks to the press eventually revealed that he did.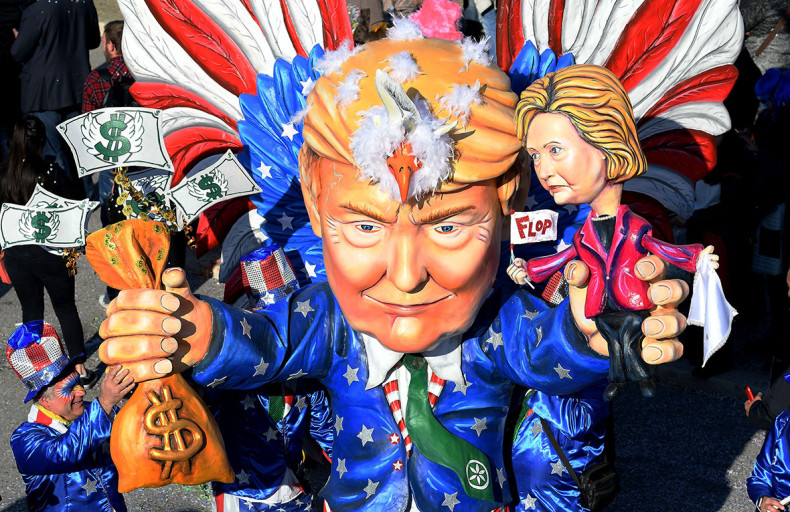 Both incidents are tied to ongoing investigations at the Federal Bureau of Investigation (FBI) and US intelligence agencies, and hearings in the Senate Intelligence Committee, examining Russia and its potential links with the Trump administration.
Following the US election, US intelligence agencies concluded that Russian intelligence was behind email hacking against US political officials and a campaign of misinformation to influence the election.
"The fake news media is going crazy with their conspiracy theories and blind hatred. @MSNBC & @CNN are unwatchable. @foxandfriends is great!" Trump wrote in another tweet early Wednesday.
Trump underscored that "information is being illegally given to" The New York Times and Washington Post. The president also accused the FBI and National Security Agency, which is responsible for digital spying, for interfering in American politics, describing it as "very serious situation for USA".